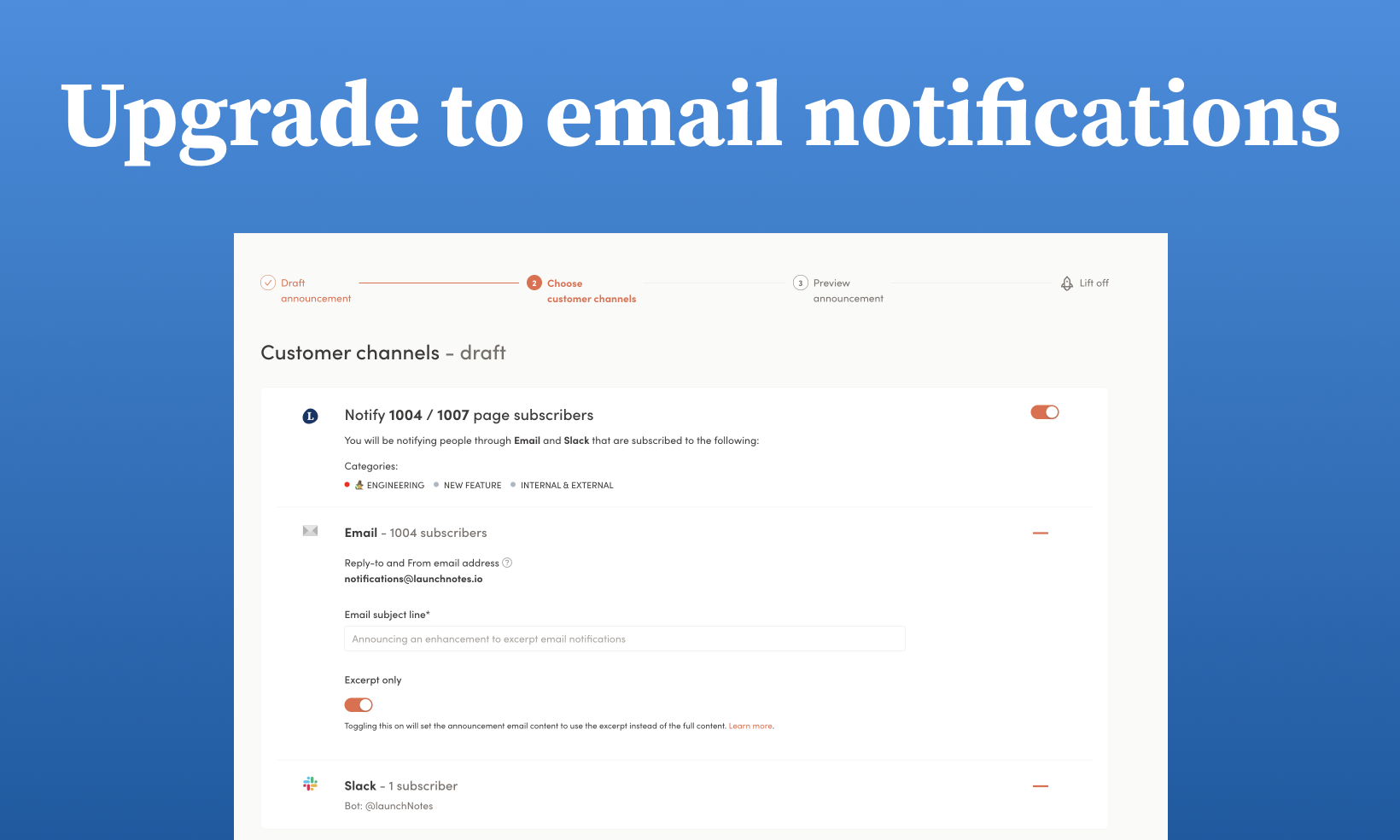 DATE:

AUTHOR:

Team LaunchNotes

RELATED ROADMAP ITEMS:
Announcements
Notifications
Administration
Announcing an upgrade to excerpt email notifications
DATE:
AUTHOR: Team LaunchNotes
We're adding even greater flexibility and ease of use for publishing announcements.
When it was introduced, the excerpt-only email notification feature could be set to on/off as a default in the management portal. Today, we've added an option in the announcement workflow to override the excerpt default setting on a per-announcement basis. So if a user's email notification excerpt-only default setting is off in the management portal, they can override the default to publish an excerpt email notification for that announcement in the announcement workflow.
Prior to releasing this upgrade, we reviewed the new experience with a number of clients who through feedback had requested the option to adjust the excerpt-only on/off while in the announcement workflow. We're happy to report, with that feedback, we were able to prioritize the most impactful work for our customers and release a new and improved version today. 
Let us know what you think about the upgrade! Do you like the new functionality for your announcements? We'd love to get your feedback at the top of the page.
Have a wonderful day!