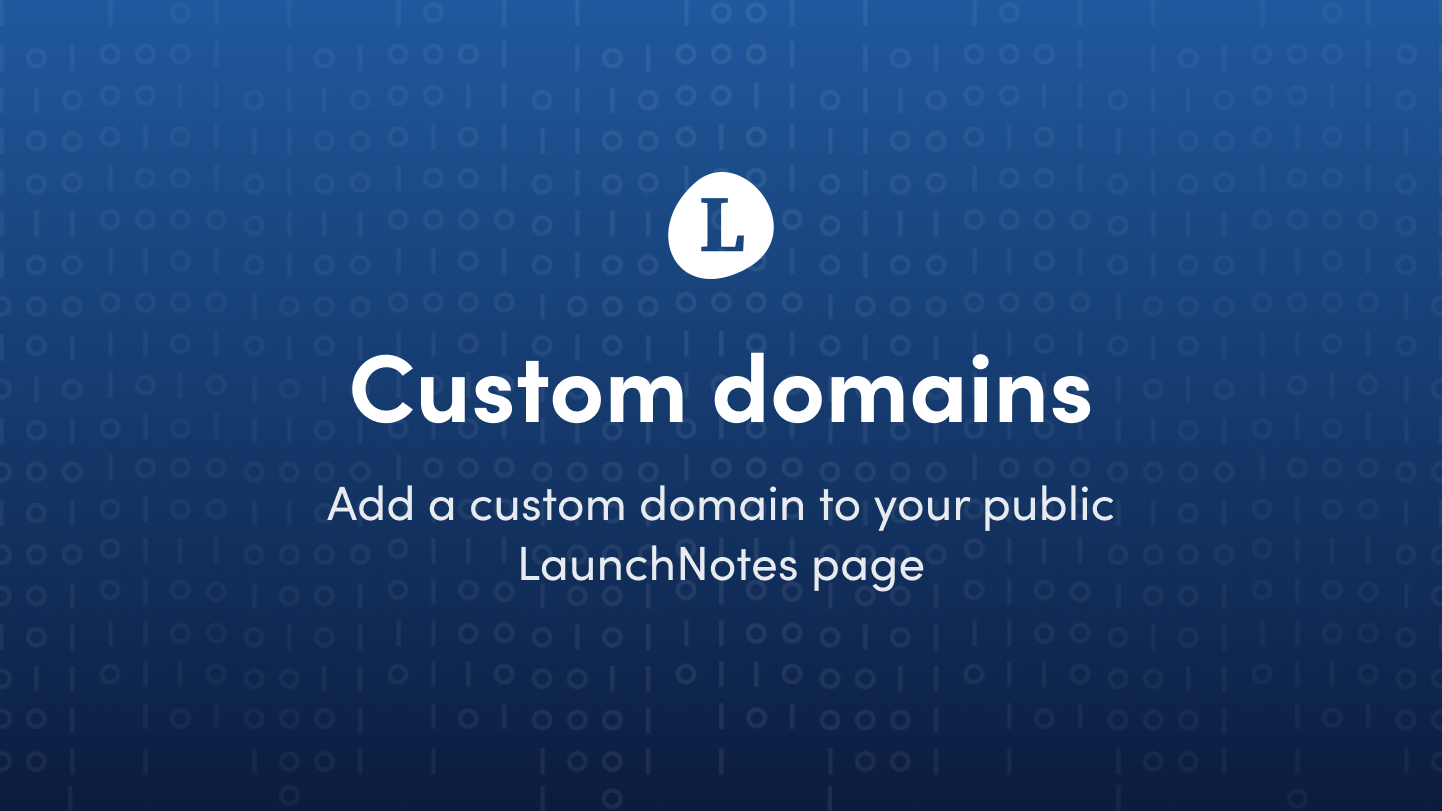 DATE:

AUTHOR:

Team LaunchNotes
DATE:
AUTHOR: Team LaunchNotes
Use your own domain to host your public LaunchNotes page. Instead of using the default project-name.launchnotes.io domain, you can request a custom host, which will allow you to use any domain, like updates.mycompany.com.
What's new? 🎉
We've added the ability for you to set a custom domain for your public LaunchNotes page at something like updates.mycompanydomain.com or new.mycompanydomain.com.

When you sign up for LaunchNotes we generate a url for your public page at company-name.launchnotes.io. Now, you can change this domain to match your company domain.
How to get it 🤔
If you want this turned on for your account write in to "hey@launchnotes.io" and we'll get you set up. You'll need the ability (or know someone) to edit your DNS records.
Custom domain FAQ 🖐
Do you support SSL?
Yes, we provide free SSL for all public projects, including on custom hosts
How do I configure my DNS?
You must create a CNAME record on your subdomain of choice that points to customer.launchnotes.net
Do you support apex domains?
No we don't. You must host your public page on a subdomain like www.example.com.