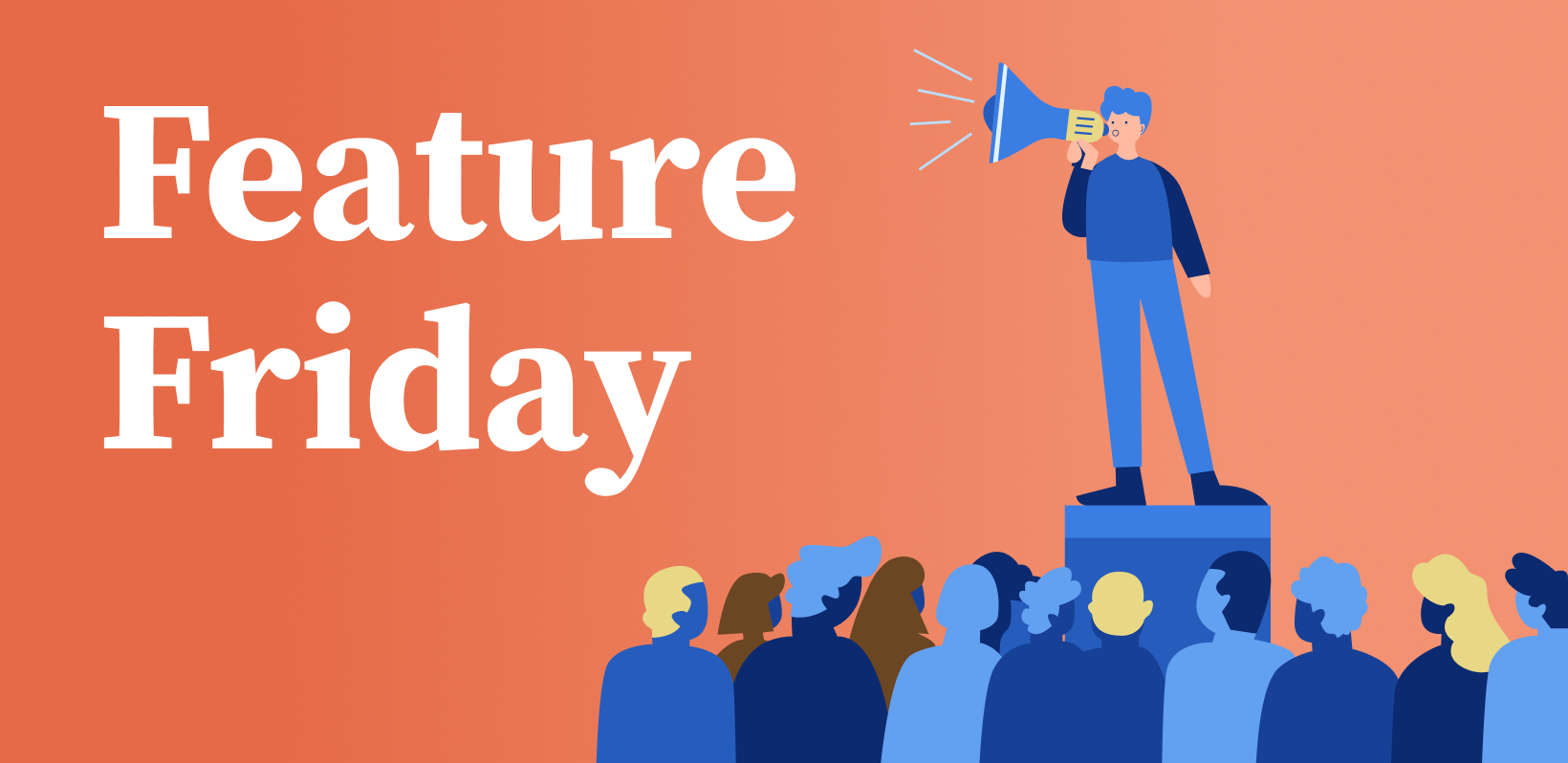 DATE:

AUTHOR:

Team LaunchNotes

RELATED ROADMAP ITEMS:
Announcements
Customer insights
Notifications
Feature Friday - April 22 🚀
DATE:
AUTHOR: Team LaunchNotes
Happy Friday! We have a few treats for you before the weekend...
New Editor - Coming Soon
Today we're excited to announce the upcoming early access program (EAP) for a complete rebuild of LaunchNotes' editor experience. Our brand new editor, which we've designed for easy use with both announcements and roadmap items, is smoother, more responsive, will retain formatting from pasted content (a new feature we particularly love), and so much more.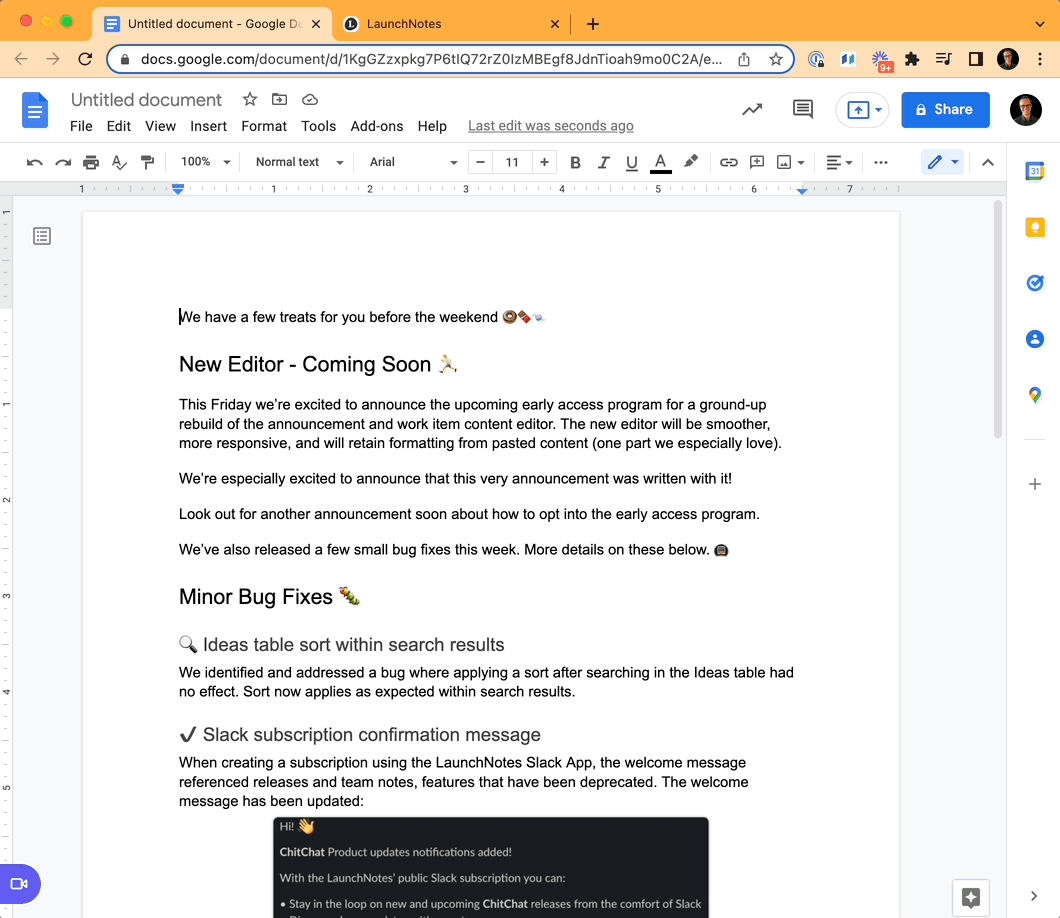 Be on the lookout out for another announcement very soon about opting into the EAP. For now, hopefully this quick sneak peek is enough to get you as excited about the new editing experience as we are. It's really quite magical!
Oh, and since we know what you're were wondering right now: Yes, this very announcement was written using the new editor experience.
This past week we've also released a number of bug fixes. More details on those below.
Bug Fixes
Ideas table sort within search results 
We identified and addressed a bug where applying a sort after searching in the Ideas table had no effect. Sort now applies as expected within search results. 
Slack subscription confirmation message 
When creating a subscription using the LaunchNotes Slack App, the welcome message referenced releases, team notes, and features that have been deprecated. This welcome message has now been updated:



Consistent email analytics for undeliverable emails
We have resolved a bug where undeliverable emails were treated differently between the analytics chart and total. Undeliverable emails are no longer included in the chart or totals. 
Dates in visitor analytics now readable in Firefox and Safari 
In Firefox and Safari, dates at the bottom of the visitor analytics chart were often rendered as "Invalid Date". This issue has been resolved, and dates are now rendered correctly across all browsers.