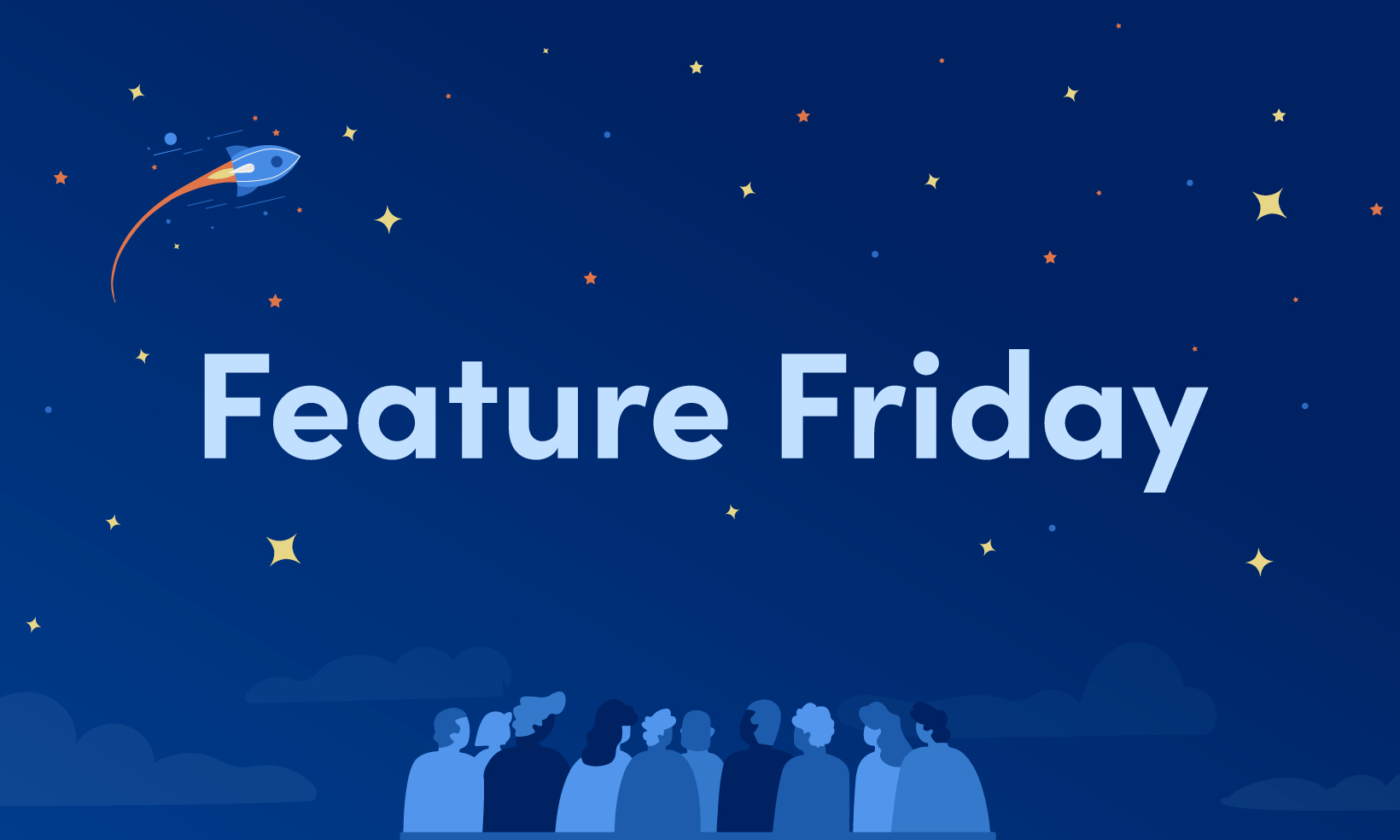 DATE:

AUTHOR:

Team LaunchNotes

RELATED ROADMAP ITEMS:
Announcements
Notifications
Administration
Feature Friday - August 19: Idea show page upgrade
DATE:
AUTHOR: Team LaunchNotes
Happy Friday! We've been jamming here at LaunchNotes HQ on some work we're excited to share before everyone takes off for the weekend - one upgrade and some fixes and improvements shipping today. Let's dive in!
Idea show page now includes voting history
To better organize, centralize and manage all the feedback you receive, LaunchNotes has developed the concept of an idea show page, which houses all increments of similar feedback from your subscribers and stakeholders.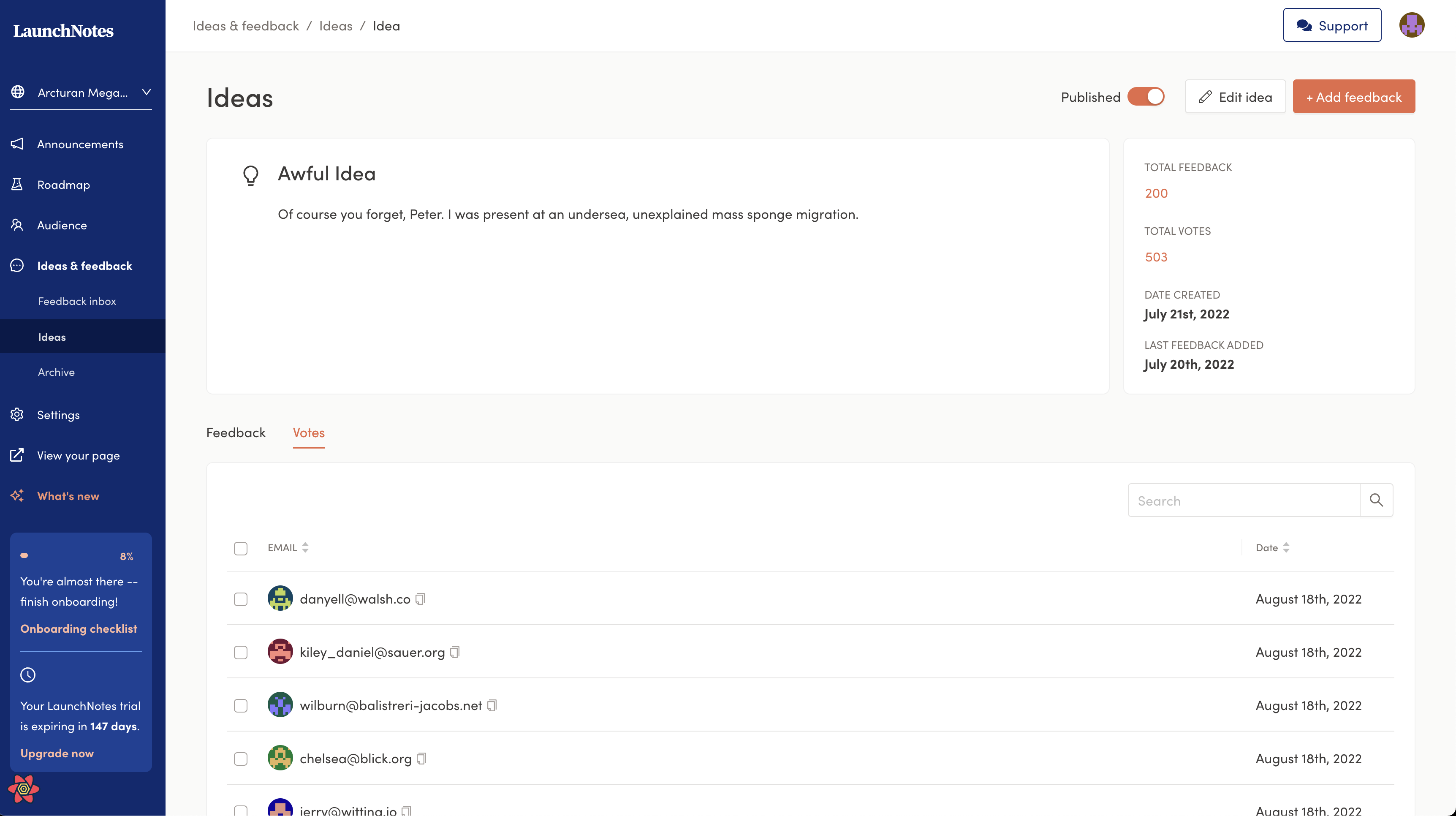 Today, we're happy to announce we shipped an upgrade to this page–along with feedback, this page now has your subscriber voting history for the idea. The implementation is with a tab format: one tab to house all the feedback items of the particular idea, and another tab for votes.
We firmly believe feedback is the fuel for product development momentum and success, and this is another step forward, enriching customer feedback and making it more actionable when prioritizing and committing to work.
Bugs: fixes & improvements
Idea table: last activity was not appearing in the table. This was restored to its expected behavior–the idea record reflects the most recent date the idea was created, updated, received feedback, or had a vote left on it.

Announcement templates: in some cases, the editor was not auto-saving edits. This has been addressed and fixed.

Personal notifications setting: The checkboxes in personal settings for admin notifications were not displaying their selected state correctly. Fixed.

We'd love to hear from you, and welcome your feedback!
What's going well? What's going not so well? Let us know what you'd like to see in our feature development and improvements that would further improve your LaunchNotes experience.
Have a stupendous weekend!