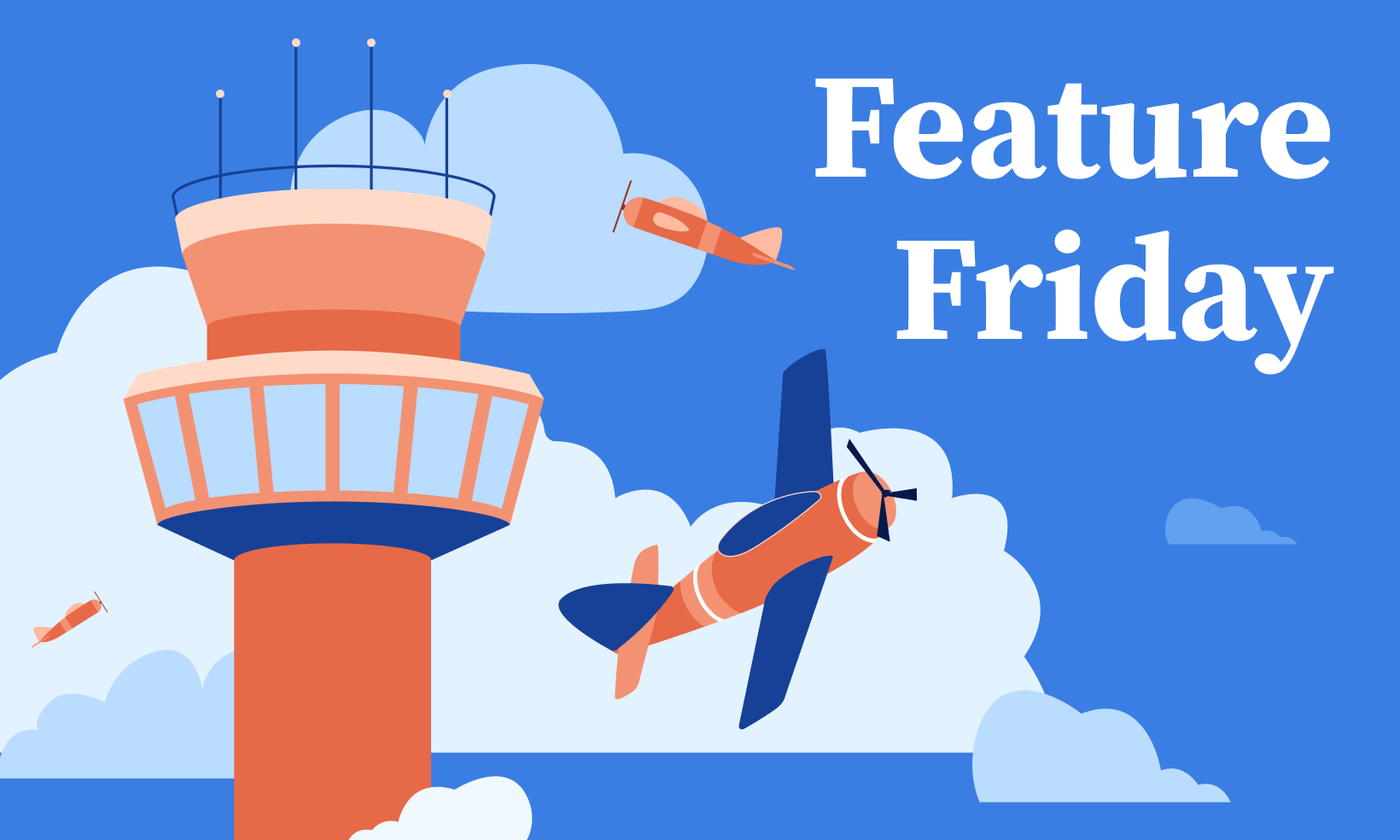 DATE:

AUTHOR:

Team LaunchNotes

RELATED ROADMAP ITEMS:
Announcements
Customer insights
Meta
Administration
Feature Friday - July 22: Sneak peek into next week! 👀
DATE:
AUTHOR: Team LaunchNotes
Happy Friday!
Right around the corner–as early as next week!–we're going to be releasing a slew of improvements we know will knock your
off. 
Below you'll find what the development team is currently wrapping up for shipment next week, as well as a list of all the bugs we exterminated this week. Let's go!
Domain matching on sign-up
In the next week we'll be shipping domain matching on sign-up. We're super excited about this upgrade, as it solves something that we know has been a bit of a headache for admins and contributors within the app. You can see this work item, as well as subscribe to updates, on our public roadmap here: https://updates.launchnotes.com/board/domain-matching-on-signup
Currently, administrators have to manually add new users to each project. With domain matching enabled, when a user from your company signs into LaunchNotes with their company email address they will be recognized and automatically added as a contributor to the appropriate project. With domain matching it will be easier than ever to get your whole team working in LaunchNotes! 
Enhanced onboarding for new users
Currently, new users are presented with an onboarding checklist that lays out a game plan for getting started in LaunchNotes and keeps track of key actions they need to take to get the most out of the platform. Our new onboarding experience improves upon what we have today, and we'll be adding in even more helpful content to help new users accelerate their time to value on the LaunchNotes platform.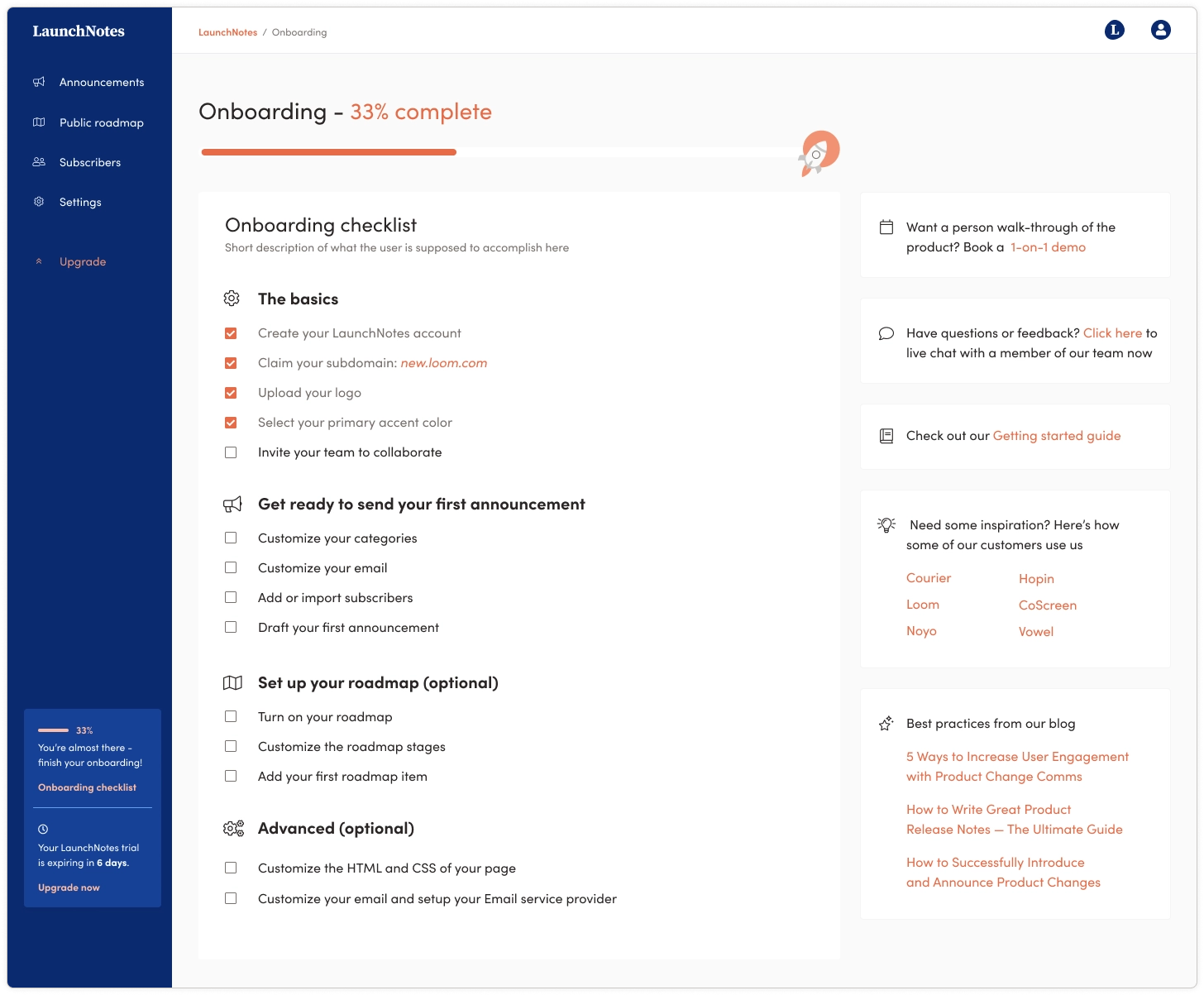 Getting started with drafting your first announcement or adding the first work item to an empty roadmap can be a daunting task. To reduce the anxiety of taking these first steps and to increase new user confidence, we're adding comprehensive video tutorials to the empty states of feature pages to provide guidance and inspiration for getting up and running. In addition, you'll notice we've also added examples of how top companies are using these features in LaunchNotes (eg. Announcements, Roadmaps.)
Here's a sneak peek of what we're improving…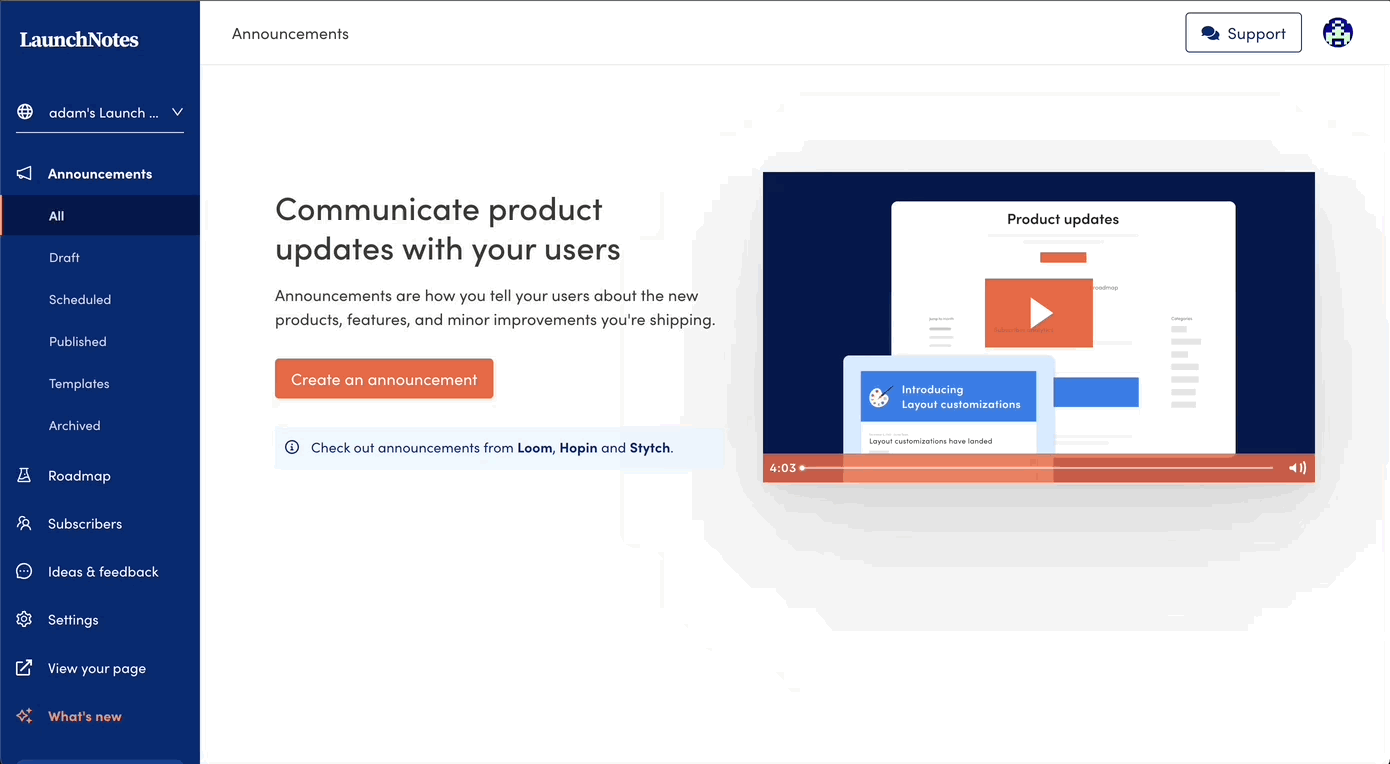 This updated new user onboarding experience will appear in the empty state of feature pages for announcements, roadmaps, feedback, ideas, and subscribers.
LaunchNotes dev platform update
At LaunchNotes, we periodically have engineering roundtables to workshop our processes, tooling, style guidelines, etc. 
One of the topics that came up was a consensus that our caching solution is not the best fit for our needs today. It was slowing down front-end development time without providing much performance benefit. We found an alternative solution that should improve our developer experience, reducing our time to build and release features while also delivering a more reliable experience our customers have on the platform. 
We love this update as it increases our speed of feature releases, and decreases the frequency of buggy code. Speaking of bugs, here's a list of the bugs we squashed this week.
Bug: fixes and improvements
Rare unhandled 500 errors during authentication have been handled 
Maximum limit of 5MB file size uploaded to the editor to be enforced

Page interactivity (aka Hotwire)

After introducing this update, we rolled it back to fix a bug we identified on one customer page. This has been addressed and we have re-released Hotwire
If you made it this far, you deserve a pat on the back and a cocktail.
Are you as excited about these upgrades and updates? Have a new feature you've been thinking about that we should start thinking about? Leave us some feedback and let us know! 
In the meantime, we hope you have a restful, relaxing, and recharging weekend!