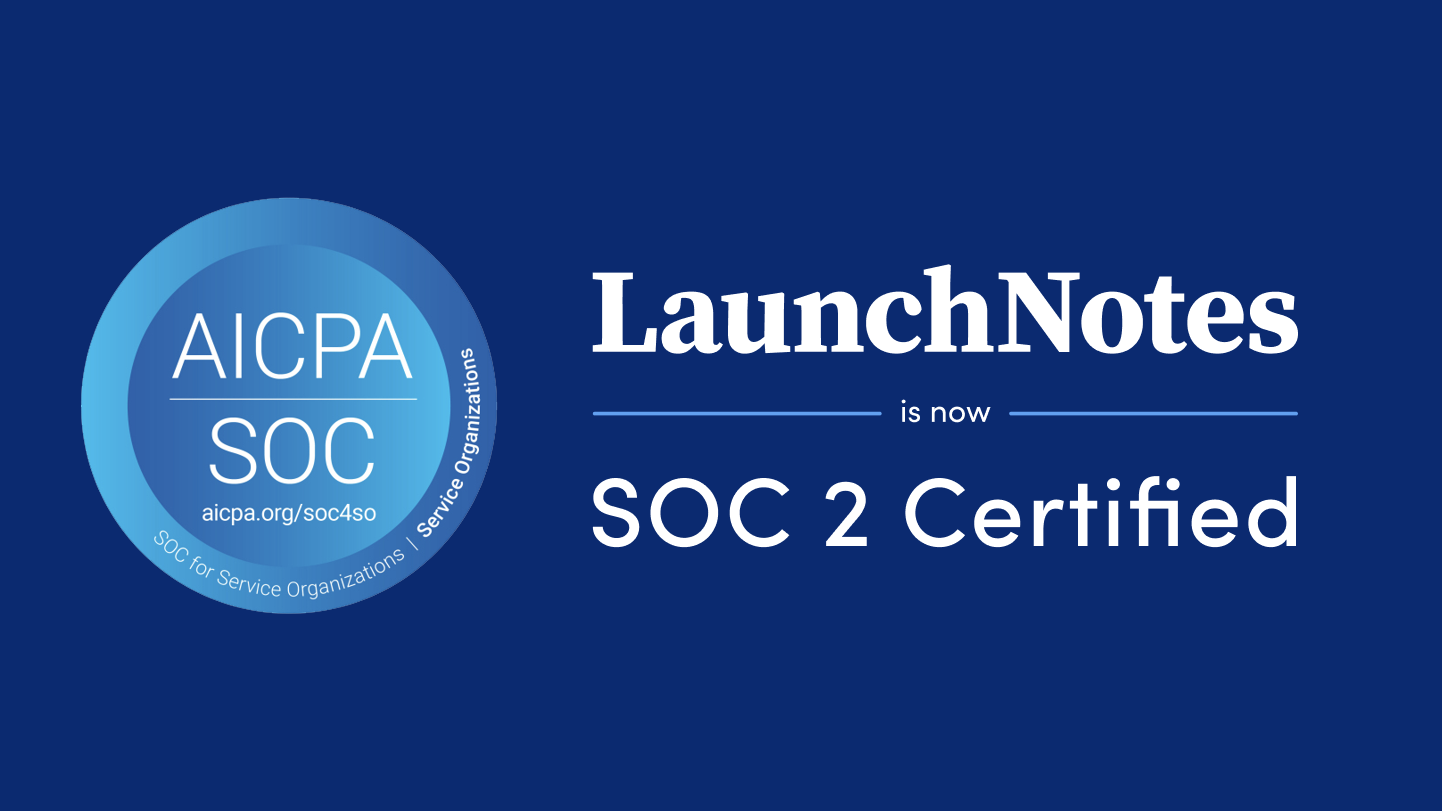 DATE:

AUTHOR:

Team LaunchNotes

RELATED ROADMAP ITEMS:
LaunchNotes is now SOC 2 Certified! 🔒
DATE:
AUTHOR: Team LaunchNotes
We know the things you store in LaunchNotes—from product roadmaps, to feature releases, to product feedback—are vital to your business. This is one of the many reasons we're thrilled to take our operational excellence and data security to the next level; LaunchNotes is now officially SOC 2 Type 1 certified!
At LaunchNotes, security is not something we pay lip service to. This entire certification, which is facilitated by an independent third-party firm, is the standard for how we conduct our business today, as well as into the future.
Just a few of the things we're committed to going forward:
Periodic third-party penetration testing

Regular vulnerability scanning

Strict code quality and mandatory security reviews

Stringent SOC 2 compliance vetting for all critical vendors

Enforcement of best security practices across the LaunchNotes org
To help us with this process, we've enlisted Drata to automate parts of the process and streamline the data collection needed to pass the certification. Drata helps us to monitor our SOC 2 controls and provides a real-time dashboard of our status. It notifies us of any potential risks so that we can react quickly.
More than just SOC 2
Becoming SOC 2 certified is just one piece of our commitment to being the only Enterprise-ready product change tool on the market. We offer a full suite of features and functionality that provides the security, configurability, and control that enterprise customers have come to expect. This includes:
SSO/SAML authentication support

Custom accessor-level authorization

A full security review

Dedicated CSMs

Audit logs

And more!
While many companies invest in getting their SOC 2 certification later in their journey, we decided to prioritize it early because we know it's important to you, our customers. This certification provides peace of mind for both ourselves and for our customers.