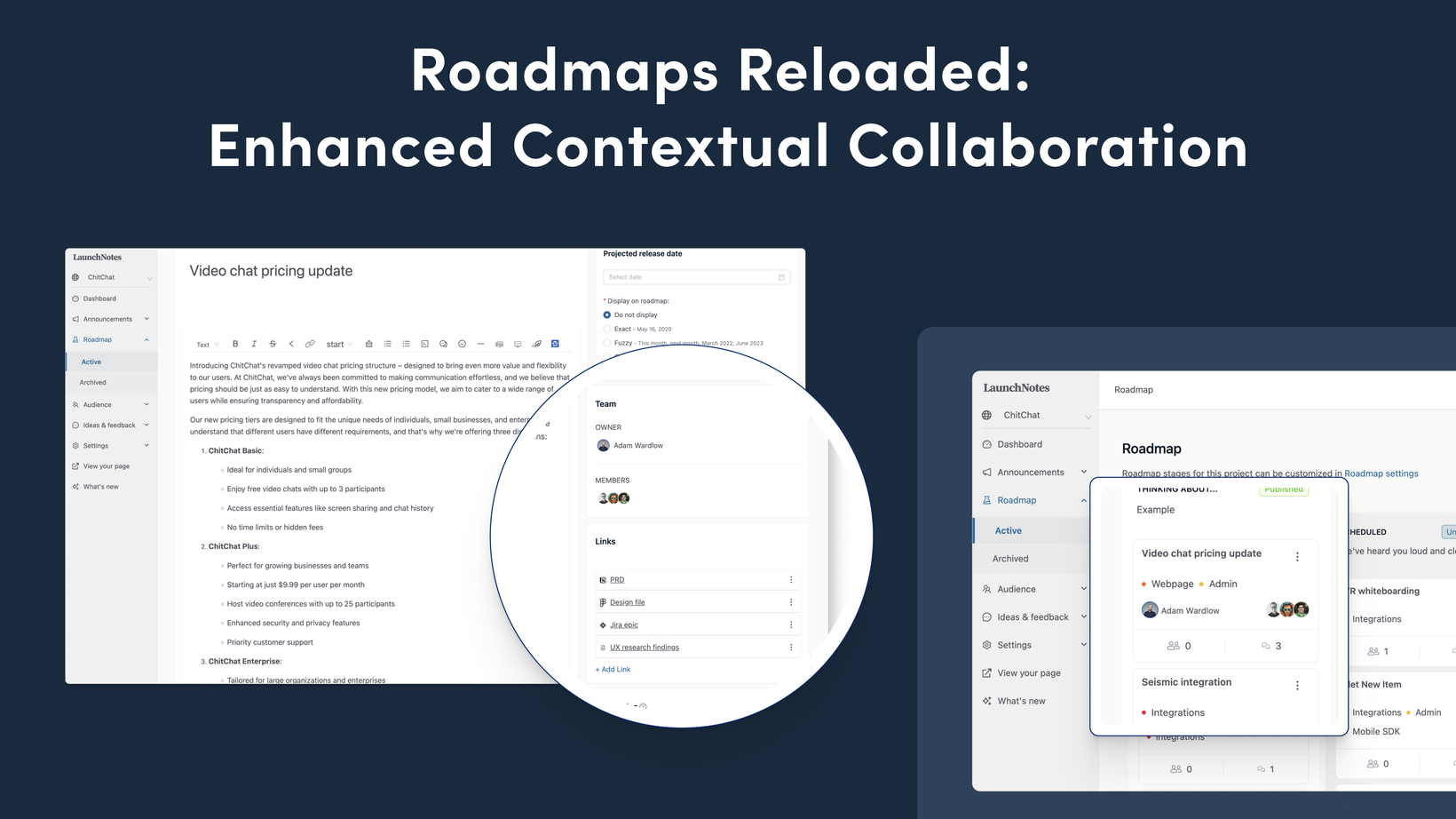 DATE:

AUTHOR:

Team LaunchNotes

RELATED ROADMAP ITEMS:
Private pages
Public pages
Roadmap
Administration
Announcing three new capabilities to elevate your roadmap game
DATE:
AUTHOR: Team LaunchNotes
Today, we're introducing some game-changing features to our product roadmap management toolbox, and trust us, they're going to make your work life smoother than a perfectly brewed cup of coffee.
Remember the days when roadmap management resembled a jigsaw puzzle with missing pieces? No more! Our latest upgrades are here to unite your teams in the world of product and GTM collaboration.
The new roadmap features we're rolling out solve the age-old problem of fragmented processes and scattered information. 
With these upgrades, you and your team will have all the context you need for each roadmap item, neatly organized. No more scavenger hunts for documents or chasing down which team members are involved – it's all here.
Picture this: Engineering, marketing, sales, and support teams - all on the same page, working together seamlessly, like a well-oiled machine. That's what these enhancements are all about.
Here's what's in it for you:
Faster time-to-market

Reduced launch risks

Increased customer and revenue growth

Stronger team collaboration

Happier colleagues
Introducing Team Members for Roadmap Items
Managing a complex roadmap across multiple teams can feel like herding cats, but not anymore. With our new Team Members for Roadmap Items feature, you can assign owners and assemble dream teams for each item, all within our secure portal. Your secrets stay safe because this info doesn't go public.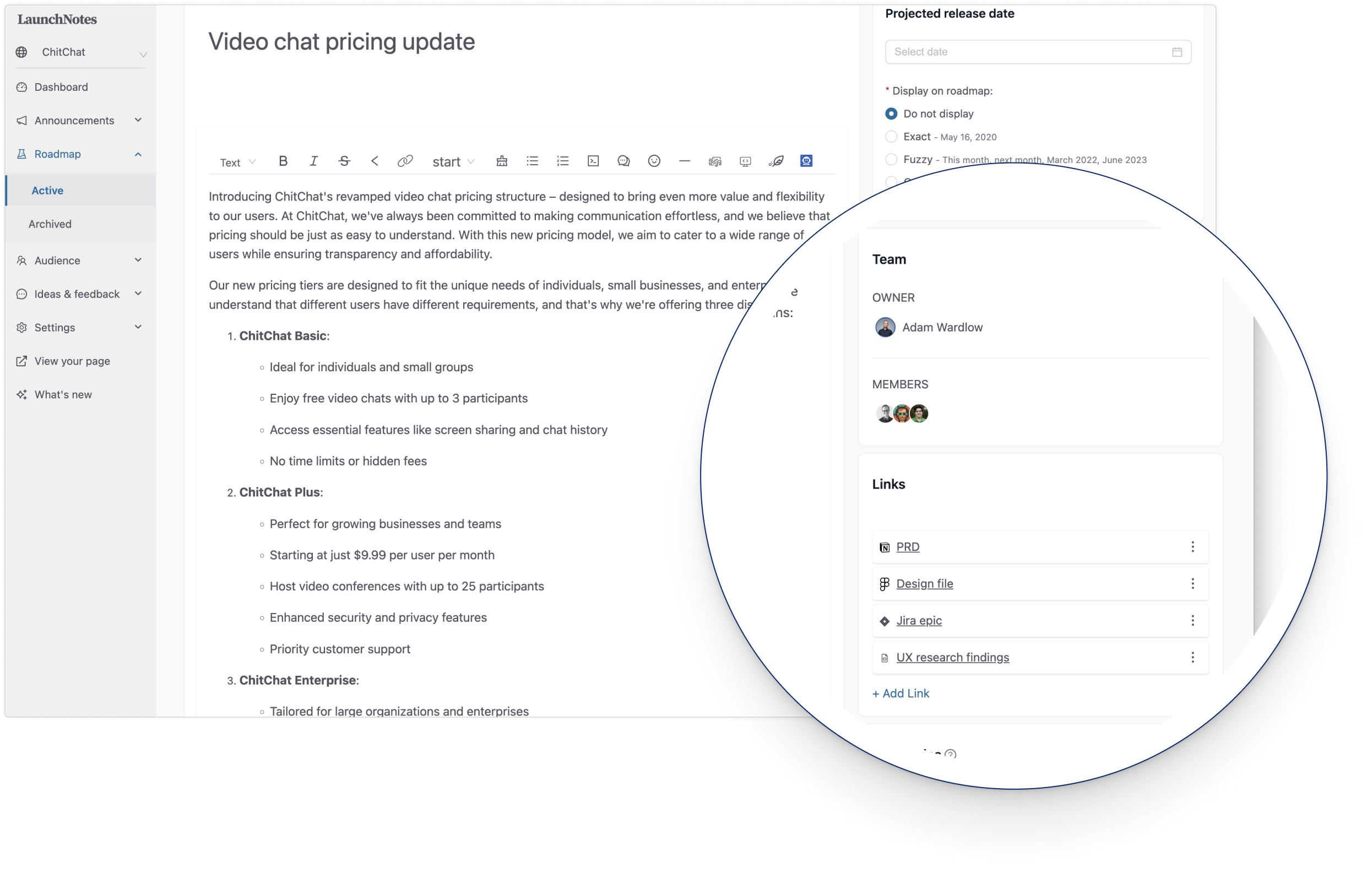 Here's the TL;DR:
Clearly defined ownership

Teamwork made easy

Enhanced visibility
This feature turbocharges your workflow, making decisions smoother and teamwork more efficient across all departments. From product development to support, you'll all be on the same page... literally!
Avatar Customization
But wait, there's more! Now you can personalize your LaunchNotes avatar and make your profile as unique as you are.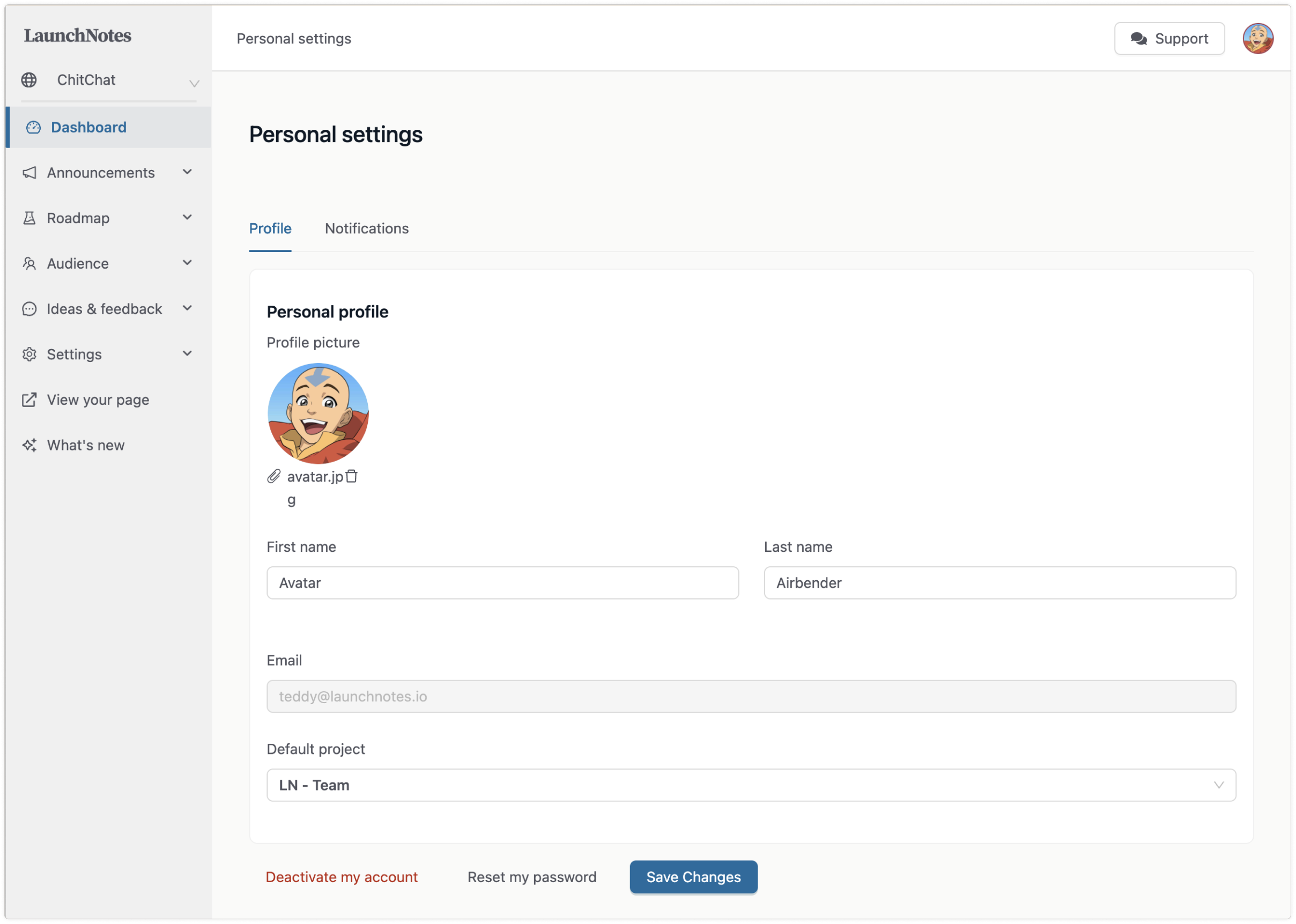 With avatar customization, your profile gets a personality boost. It's time to express yourself!
Introducing Roadmap Item Links
Tired of hunting for links all over the place? Us too. That's why we're introducing Roadmap Item Links.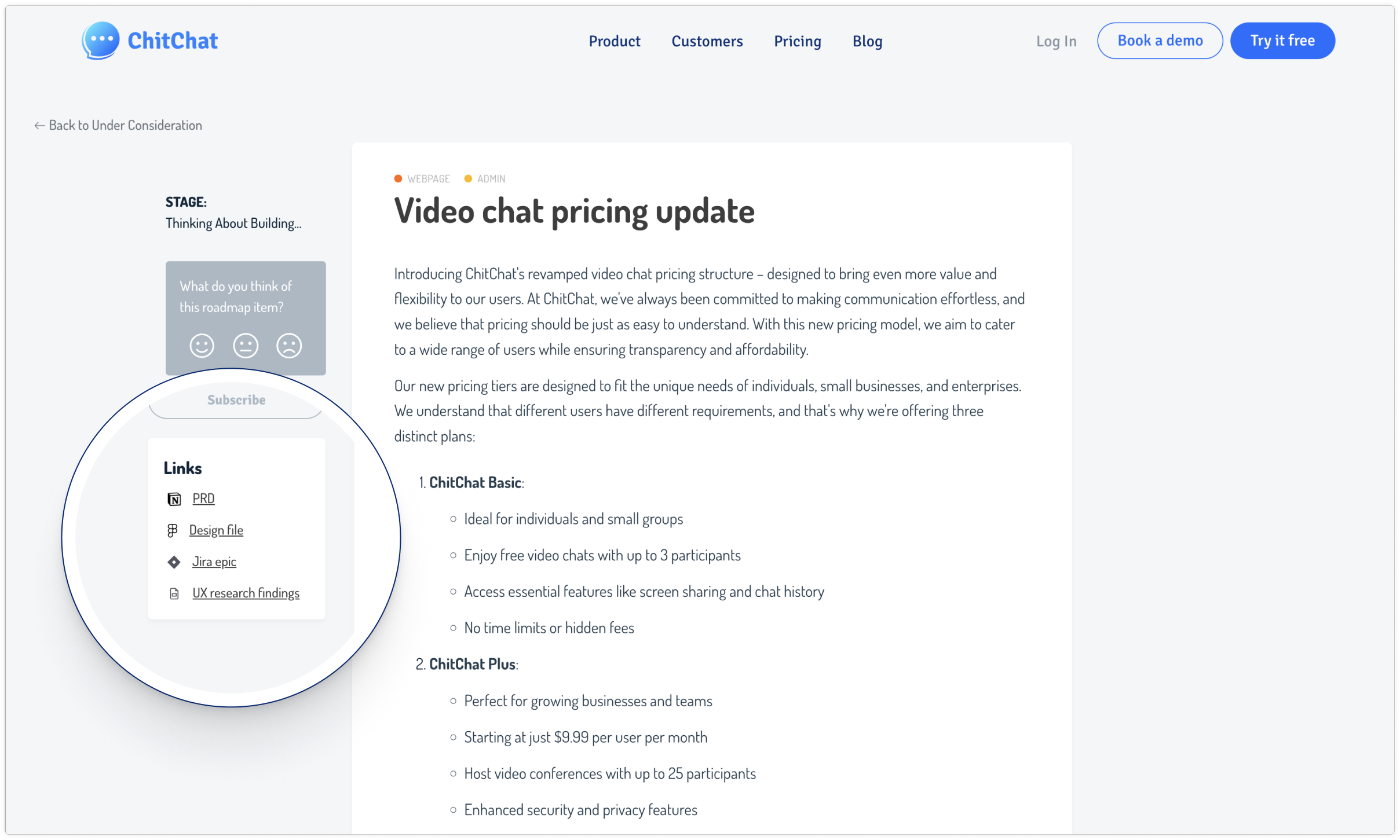 Now, admins and contributors can create a neat library of links right within each roadmap item. No more searching high and low for that crucial info. It's all there, complete with visual icons and juicy titles.
Enhanced coordination

Deeper context
With all the relevant links in one place, your product launches and feature releases will be smoother than ever.
Roadmaps Reloaded: our route to revolutionize roadmapping
In a nutshell, these upgrades are a leap toward seamless collaboration across all teams. More transparency, more context, and better product launches. We're excited for you to try them out!
Got feedback?
We're all ears! Share your thoughts in the upper left-hand corner of the page. Your feedback fuels our journey to make your roadmap experience even better.