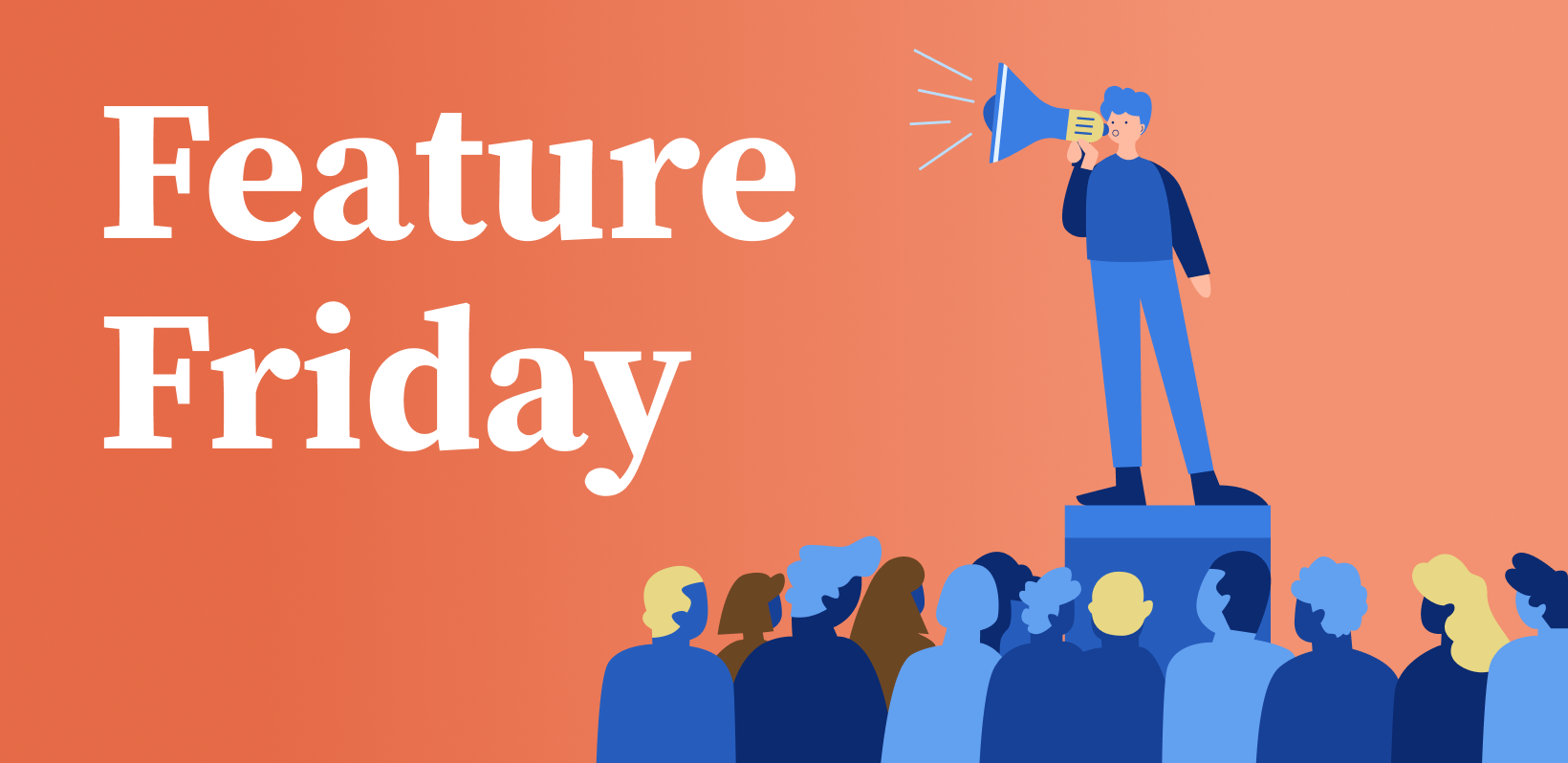 DATE:

AUTHOR:

Team LaunchNotes

RELATED ROADMAP ITEMS:
Private pages
Public pages
Roadmap
Feature Friday - July 1: Upgrade to user permissions
DATE:
AUTHOR: Team LaunchNotes
Happy Friday! You didn't think yesterday's big ideas and voting announcement would slow down this freight train, do you?
Good! Because we're back to share a few additional improvements before you take off to enjoy your July 4th weekend.
Without further adieu, let's dive into this week's Feature Friday, featuring one big upgrade to user permissions and a slew of bugs we squashed this week.
Updating user permissions just got a whole lot easier 
We've updated how you manage your team's permissions in LaunchNotes. This newest enhancement puts project admins in the driver's seat, giving you greater control over what your team member's can and can't do within your LaunchNotes account. Now, in addition to easily adding and removing users, you can also update any existing user's role in a few clicks.
The controls for this live in Settings >> Users. To change a user's permission, simply select the users, pick the intended role, click confirm, and you're done.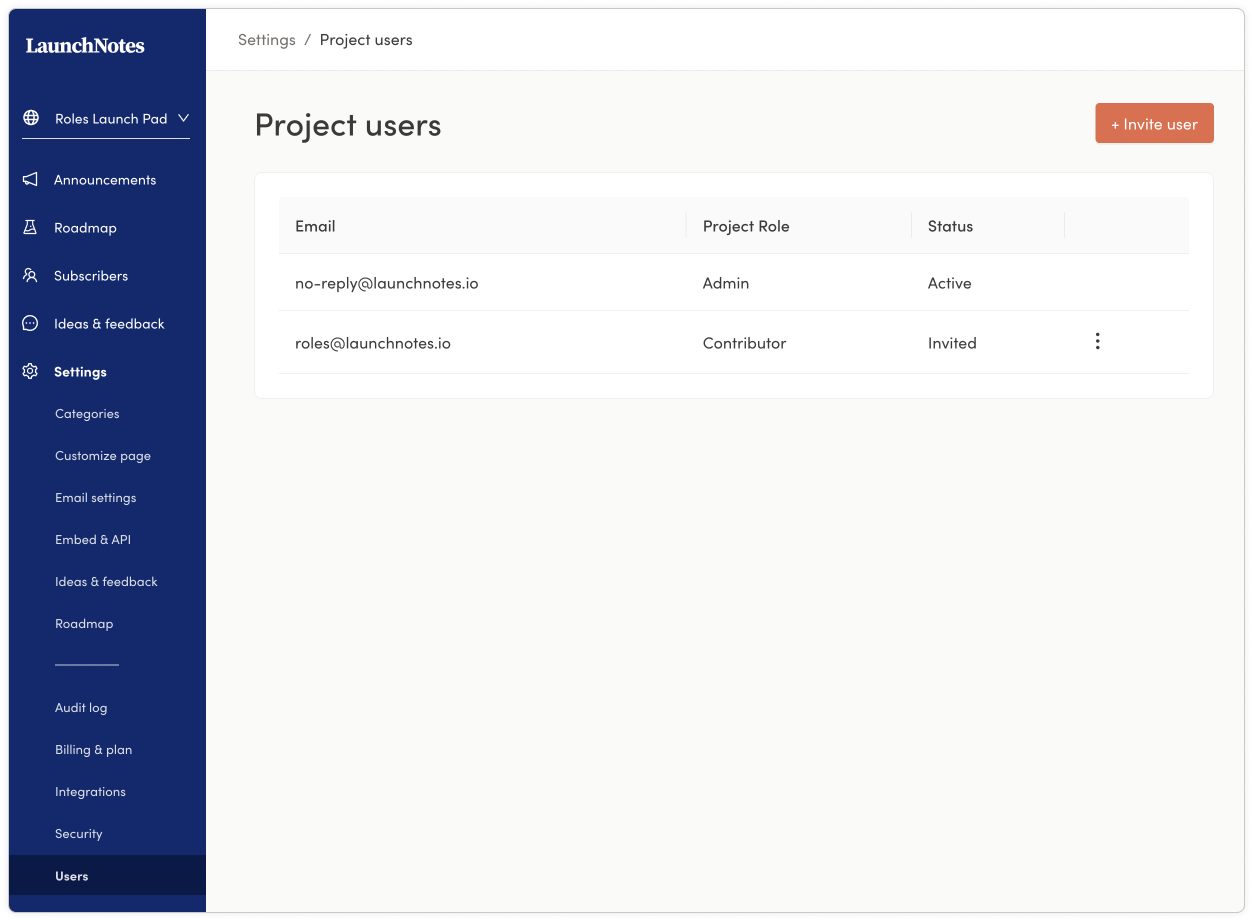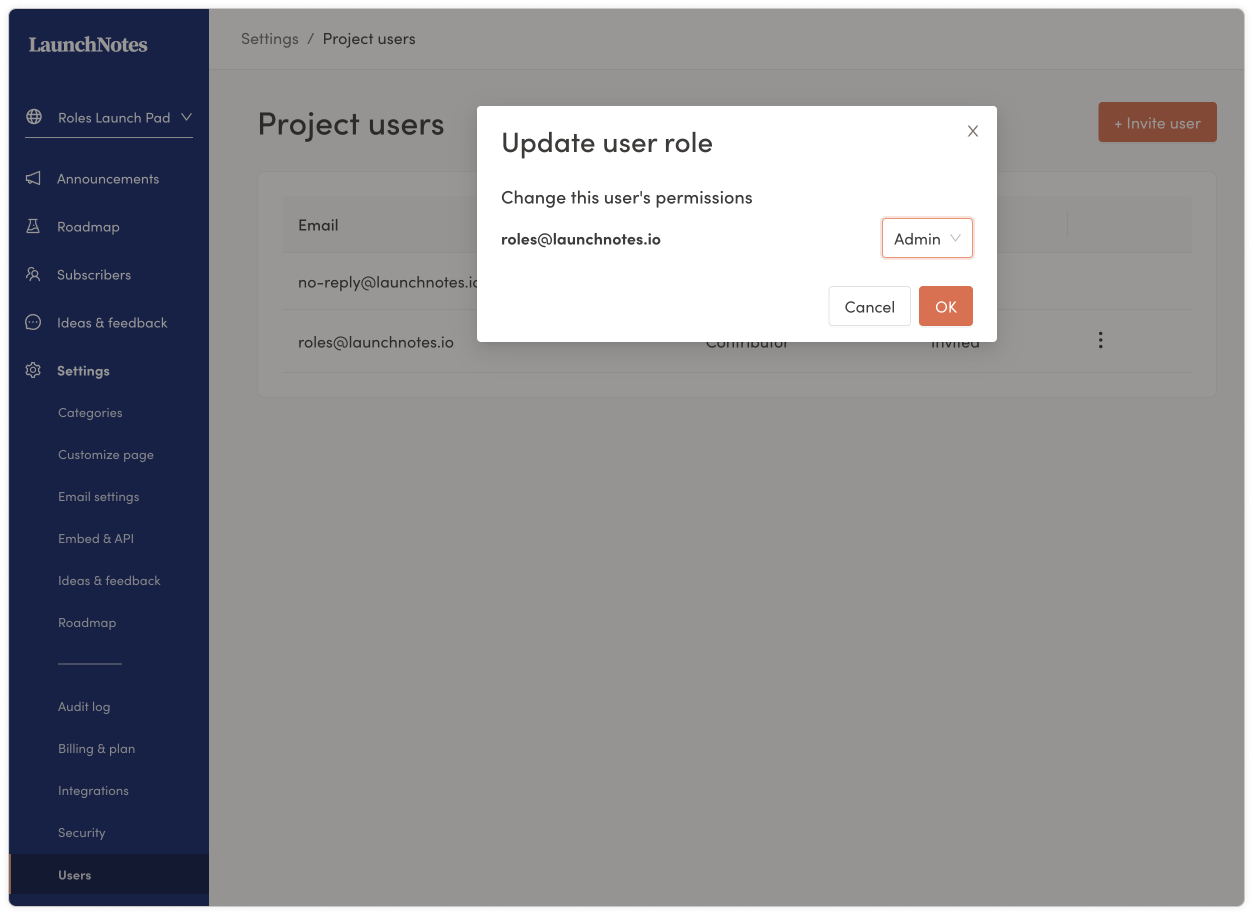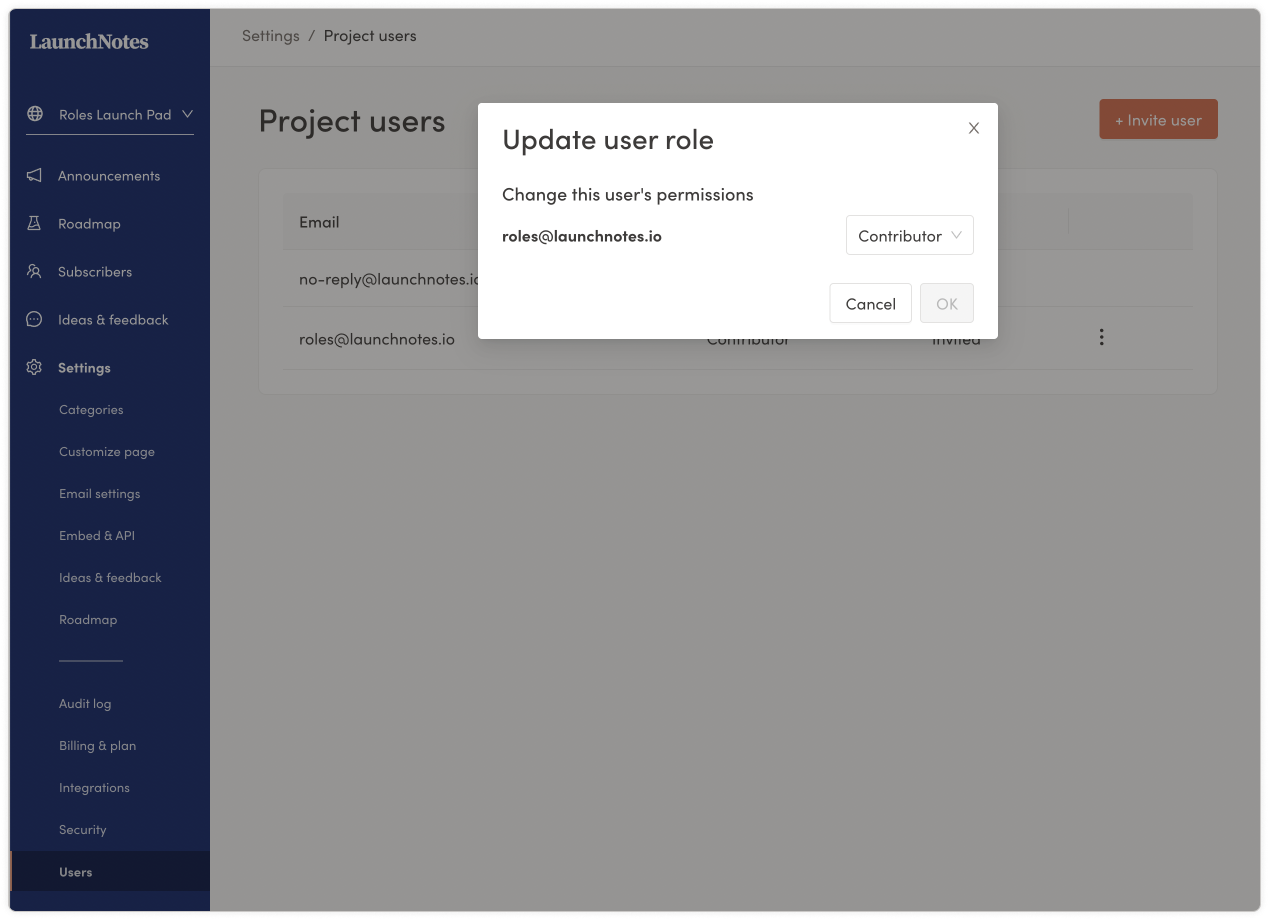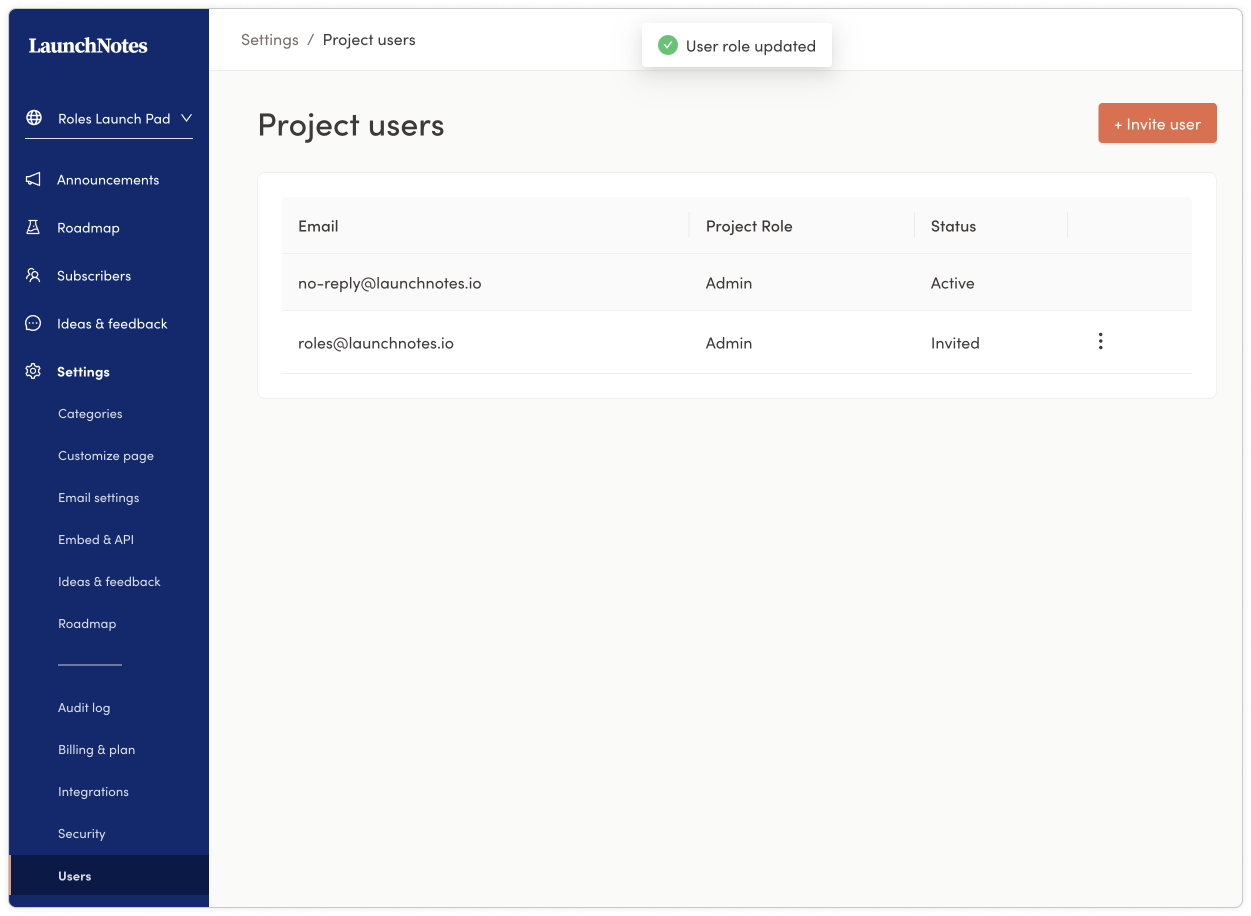 For more detailed information about user types and permissions, here's a helpful document from our Help Center.
Bugs fixes
Fixed: mp4 videos were falling out of the widget border in the Chrome browser

Fixed: subscriber management–bulk subscriber was not unsubscribing users when that request was made

Fixed: analytics on announcement email open rate was not being accurately displayed

Improvement: base64 images no longer publishable in announcements emails

Fixed: size of emojis were reproducing incorrectly in announcement emails

Fixed: subscribers tab of work items were not loading properly 
As always, we'd love to hear your feedback!
What's going well? What's not? Let us know what you think! Leave feedback just to the left and let us know how we can further improve your LaunchNotes experience.
We hope everyone has a wonderful weekend. Happy 4th!