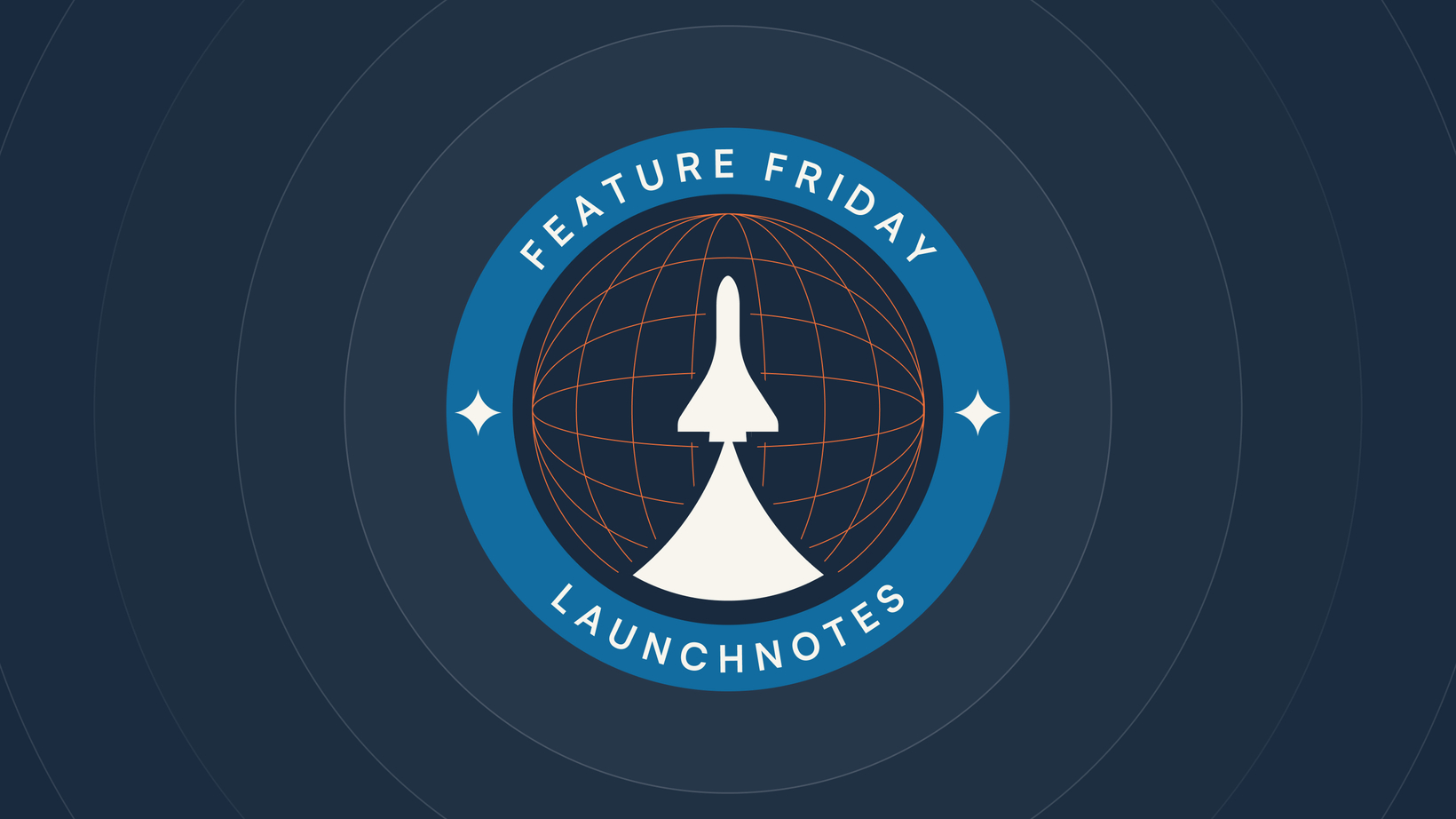 DATE:

AUTHOR:

Team LaunchNotes

RELATED ROADMAP ITEMS:
Announcements
Notifications
Private pages
Public pages
Roadmap
Administration
Feature Friday - November 17: AI writing assistant v2 enhancements
DATE:
AUTHOR: Team LaunchNotes
AI writing tools have become indispensable in how we approach work and get things done, enabling businesses to streamline workflows, enhance productivity, and deliver high-quality content faster and more accurately.
Here at LaunchNotes HQ, we immediately recognized the value this capability would bring to our customers when communicating product change. In the fall of last year, we launched the v1 of our AI writing assistant, which has already helped hundreds of LaunchNotes users create high-quality drafts of announcements and roadmap items from technical specs, a PRD, or any snippet from a product brief with just a few clicks.
Based on feedback we received, our AI writing assistant in the announcement and roadmap editors has been refreshed with this v2 release. These changes hit production on November 6, 2023.
We focused improvements on discoverability, usability, and most importantly the quality of the output generated by the AI assistant.

The AI assistant has been rebranded from "Bernie, your AI assistant" to "AI assistant."

The icon in the editor toolbar has been updated from an astronaut icon to the more commonly used "3 stars," following the trend seen across other platforms.
We have also made improvements to the input. Instead of using one of three pre-set prompts from a dropdown, the input now requires a freeform prompt. The dropdown with pre-set prompts has been removed entirely. This update enhances the AI's capability to produce a wider variety of outputs and create more precise drafts tailored to the specific details of your input.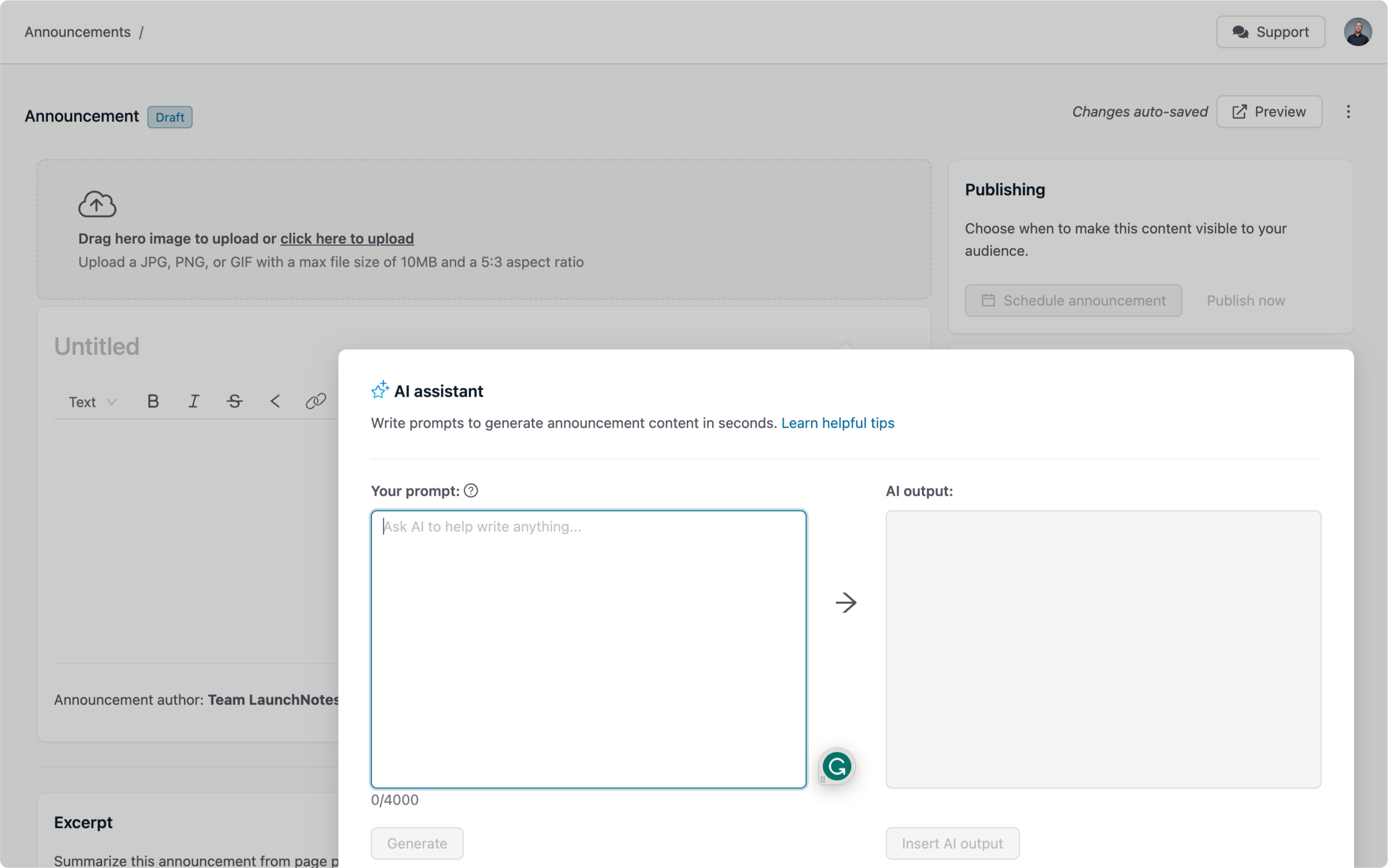 Note that a prompt is required for the AI assistant to generate a meaningful output with the content and context you're looking for. Several prompts we've battle-tested and found to work well include:




For additional documentation and guidance, please take a look at our help article here.
We hope you find the AI writing assistant enhancements smarter, sleeker, and ready to spice up your product communications game!

Got feedback?
Your feedback is crucial for the features and feature enhancements we build, so please let us know how the new AI assistant is working for you. What additional functionality would you like for us to consider for the AI assistant?
Thanks always, and have a wonderful weekend!