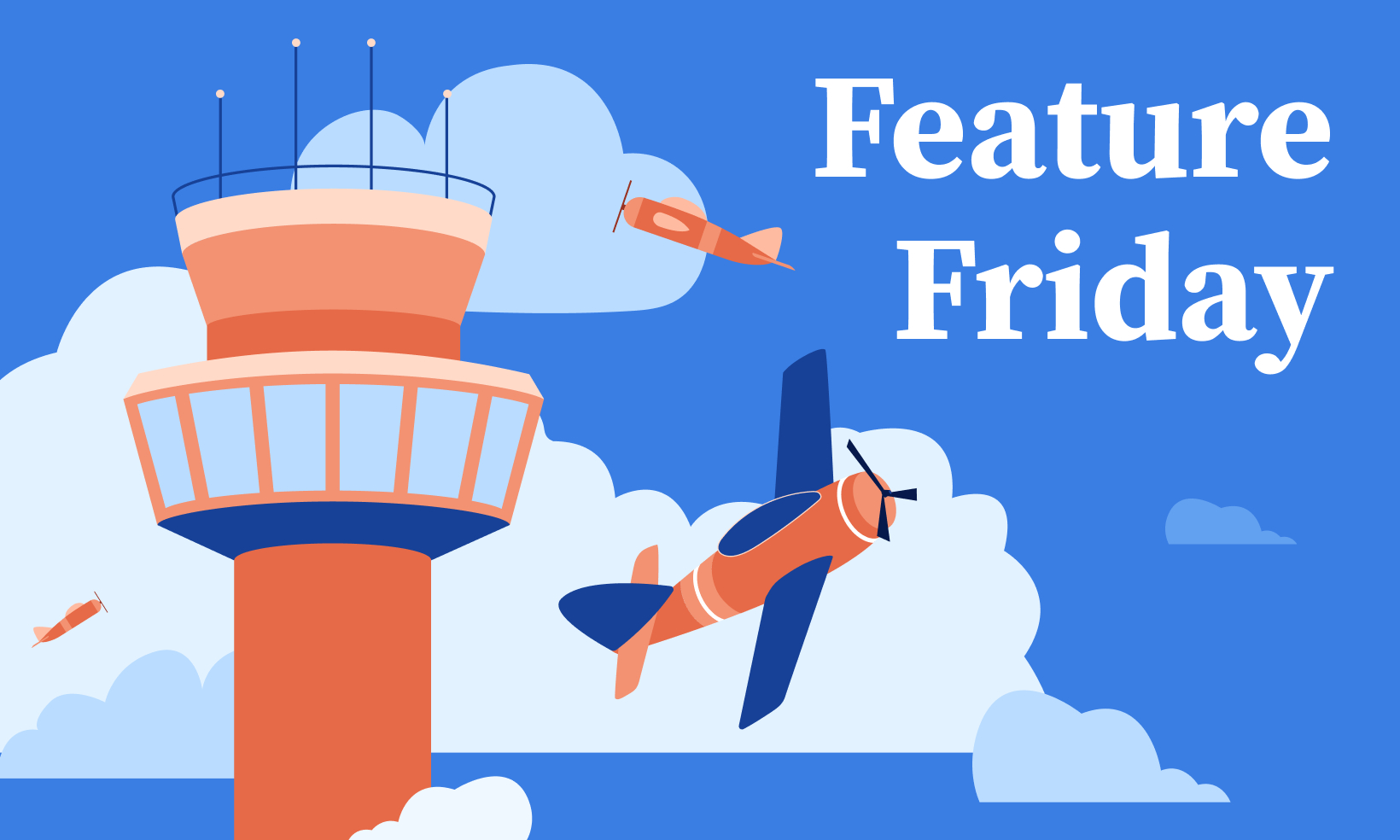 DATE:

AUTHOR:

Team LaunchNotes
Announcements
Embedded widgets
Customer insights
Notifications
Roadmap
Administration
Feature Friday - October 28: Bernie, the AI assistant, weekly bug fixes, and next week's major releases
DATE:
AUTHOR: Team LaunchNotes
We have a few updates before you sign off for the weekend! 
And a special shout out to Alvin, our engineer who led the development and feature roll-out of our new AI assistant, Bernie, now on the platform to begin helping with all your LaunchNotes needs. Last week she was introduced to automate and accelerate your ability to generate an announcement–from ideation to beautiful draft–in seconds. 
We've received a rousing response from our customers who've used Bernie for announcements and roadmap items. If you didn't catch the announcement last week, here's a quick example of the power of Bernie, your AI assistant, transforming technical text into a beautiful draft of an announcement: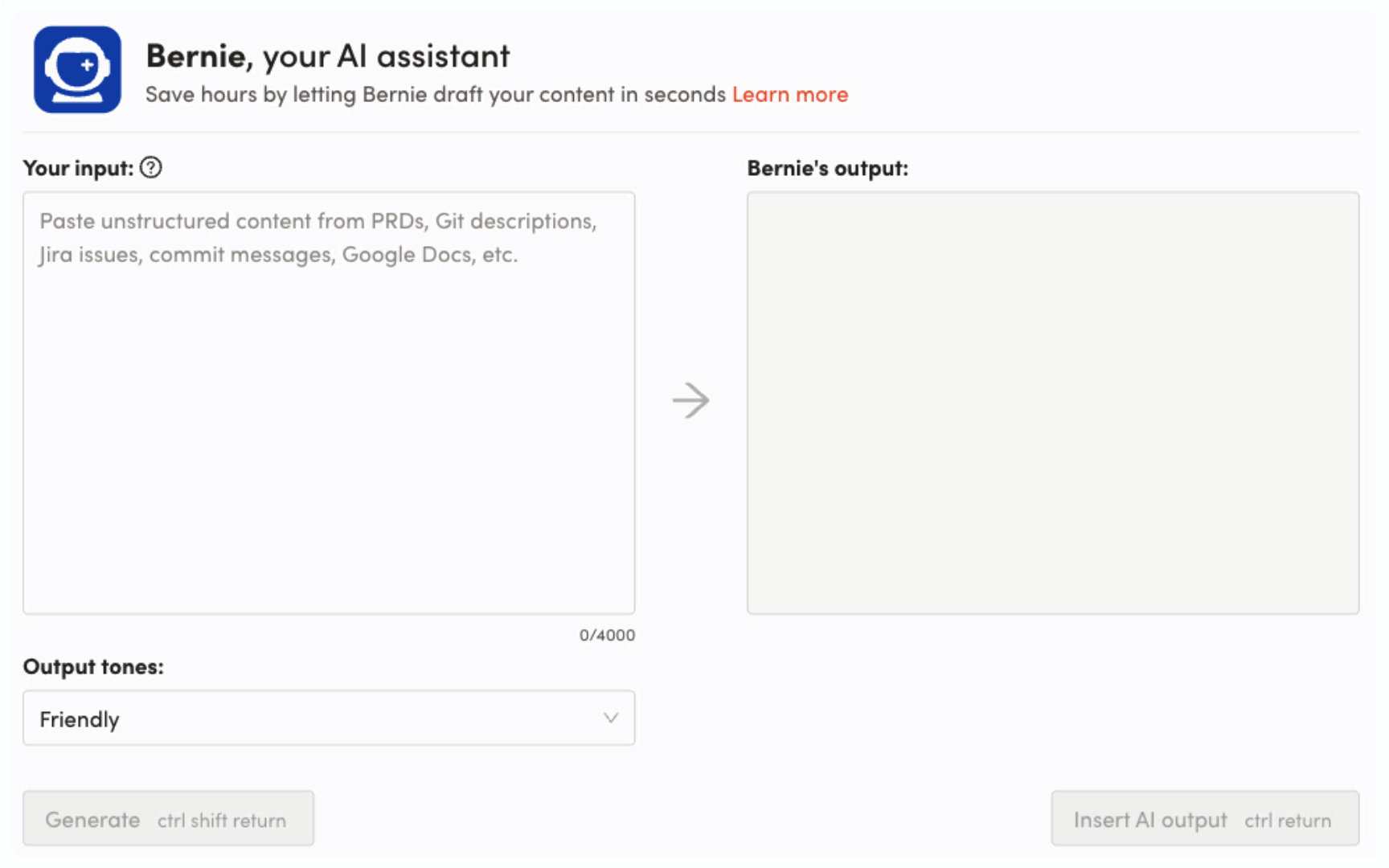 But that's not all we've been working on here at LaunchNotes HQ. We're happy to report we also zapped a number of pesky bugs in the past week!
Bugs fixes and improvements
Announcements and Roadmap items: search was only applying to the headlines of announcements and roadmap items, but should have been searching the content as well. This has been addressed with a more comprehensive search capability  

Widget: for customers interested in using a custom font within the embedded widget announcement content, we now have the capability to support this. This update ensures the font in your widget can be consistent with the font on the published page. If you are interested in having this applied to your widget, please reach out to us

Admin: we fixed a bug where the project name and slug would reset when an admin invited a user to a project. The update ensures that a project/org is not changed or updated from a project invitation  
Sneak peek for next week's major releases
AI-powered sentiment analysis, domain, and subscriber profiles
We have a major release planned for next week, where we're unleashing a slew of new features that will drive game-changing improvements in your ability to: 
Access and surface valuable customer data across individuals and organizations

Glean quality insights from subscriber activity, engagement, and feedback

Ensure you're always prioritizing the most important work based on customer needs and sentiment, even at scale
But that's not all we have planned for next week…
Executive dashboard of project analytics
In early November, when you sign in to LaunchNotes instead of landing immediately on the announcements page of the management portal, you'll land in a new experience: a project analytics dashboard for executive-level insights. The dashboard will reveal data from your LaunchNotes project from the last four weeks as the default time range with a section at the top of the page, featuring a snapshot of high-level data, including new subscribers, the count of notifications sent, engagement rates with your notifications, published page views, as well as votes and feedback received. And that's only one part of the dashboard. 
But we don't want to give too much away today! We're excited to announce the whole story of these two major releases in the next few weeks.
What have all the LaunchNotes engineers been doing? 
It was a little quiet on the release front this week, and for good reason. LaunchNotes is a fully remote team, but we still find time to meet up in person when we can. This past week the entire engineering team flew down to the unofficial HQ, San Diego, to learn, collaborate, and spike out some exciting new feature concepts that we hope to ship later in November. Stay tuned!
We welcome and encourage your feedback!
Are you as excited about what we're working on as we are? What do you think about Bernie, the AI assistant? Leave us some feedback and let us know! 
In the meantime, we hope you have a restful, relaxing, and recharging weekend!