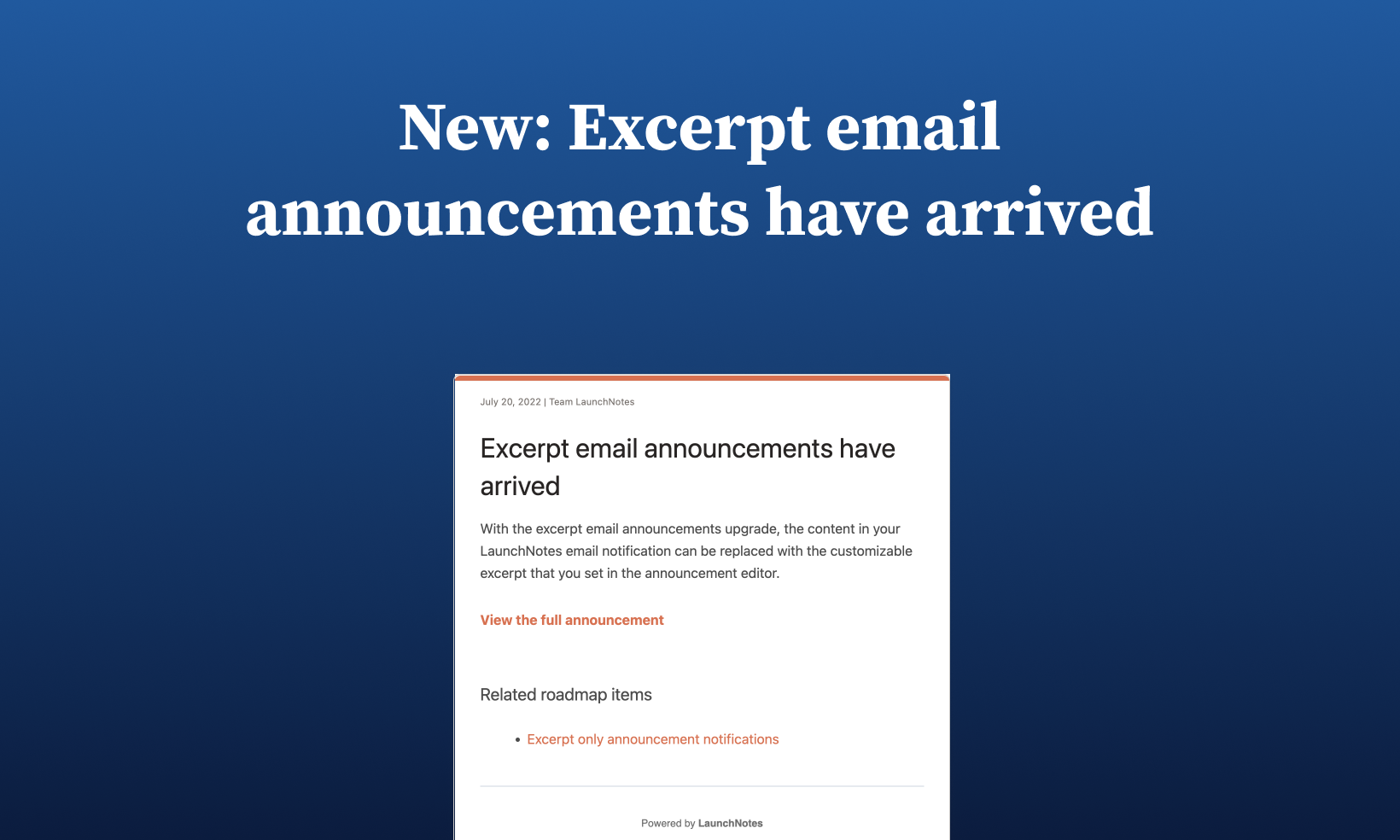 DATE:

AUTHOR:

Team LaunchNotes

RELATED ROADMAP ITEMS:
Announcements
Notifications
Greater flexibility for email announcements 🚀
DATE:
AUTHOR: Team LaunchNotes
We just rolled out something we know you're going to love: Excerpt email announcements! This upgrade to our email announcement system has been a popular request and we're over the moon to deliver it today.

If you don't have time to read this long(ish) announcement, here's a quick video of what we shipped:
The issue
Long emails with a ton of information (even if all of it is great!) risk making your user's eyes glaze over. Moreover, if you're actively trying to drive increased traffic to your LaunchNotes page and roadmap, including every last detail in an email doesn't give users much reason to visit your LaunchNotes web assets. And last, but certainly not least, email often isn't kind to your most engaging content: video and other embedded media.
The solution
With the excerpt email announcement upgrade, the content in your LaunchNotes email notification can be replaced with a customizable excerpt that you set in the announcement editor. This enables you to pique the interest of your subscribers using email, but simultaneously motivate them to visit the full LaunchNotes announcement on your site to get the juicy details.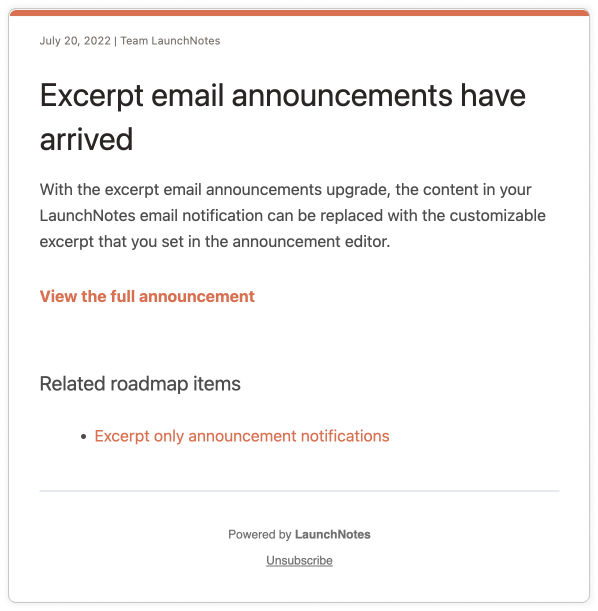 When excerpt-only is enabled, the content in your announcement email will be replaced with an excerpt, and the reader will need to click the "View the full announcement" CTA to see the full announcement. Excerpts are auto-generated when drafting an announcement in the editor, but can also be updated or modified to anything you'd like them to say.
A better experience for media-rich announcements
Love including videos in your announcements? If so, this new excerpt capability is a significant level-up and a win-win for both you and your subscribers. Let's take a look at how:
Greater flexibility: You can now choose which email format is best suited to your content and goals: the long-form email or the TL;DR approach

Improved engagement: Excerpts pave the way for higher click-through-rates, as your email provides an enticing glimpse of what you're announcing and encourages your subscribers to take action

Reduced cognitive load: Catch the attention of your subscribers with a snappy email summary, while encouraging them to dive in and get the full context on your site, on their own time
How to get set up
The excerpt toggle can be found in the settings section of the management portal under Settings→ Email settings → Email branding → Excerpt only. The setting lives at the page level, helping to ensure your team is consistent with how announcements are communicated to your subscribers.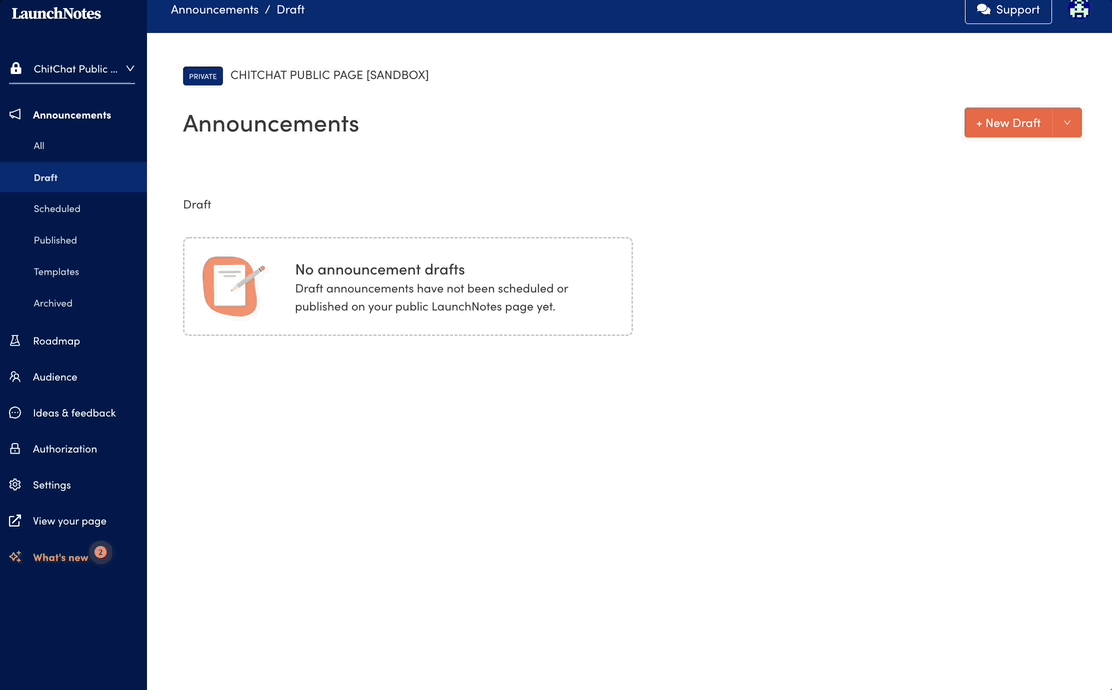 Note: This capability is a project-wide setting, and is currently only available to admins, and not to contributors.
Feedback?
As always, we greatly value your input. Let us know what you think about this upgrade! Think you'll go excerpt-only with your announcements? Why or why not? Any and all feedback is most welcome.
That's it for now! Until our next Feature Friday, thank you, and have an outstanding day.