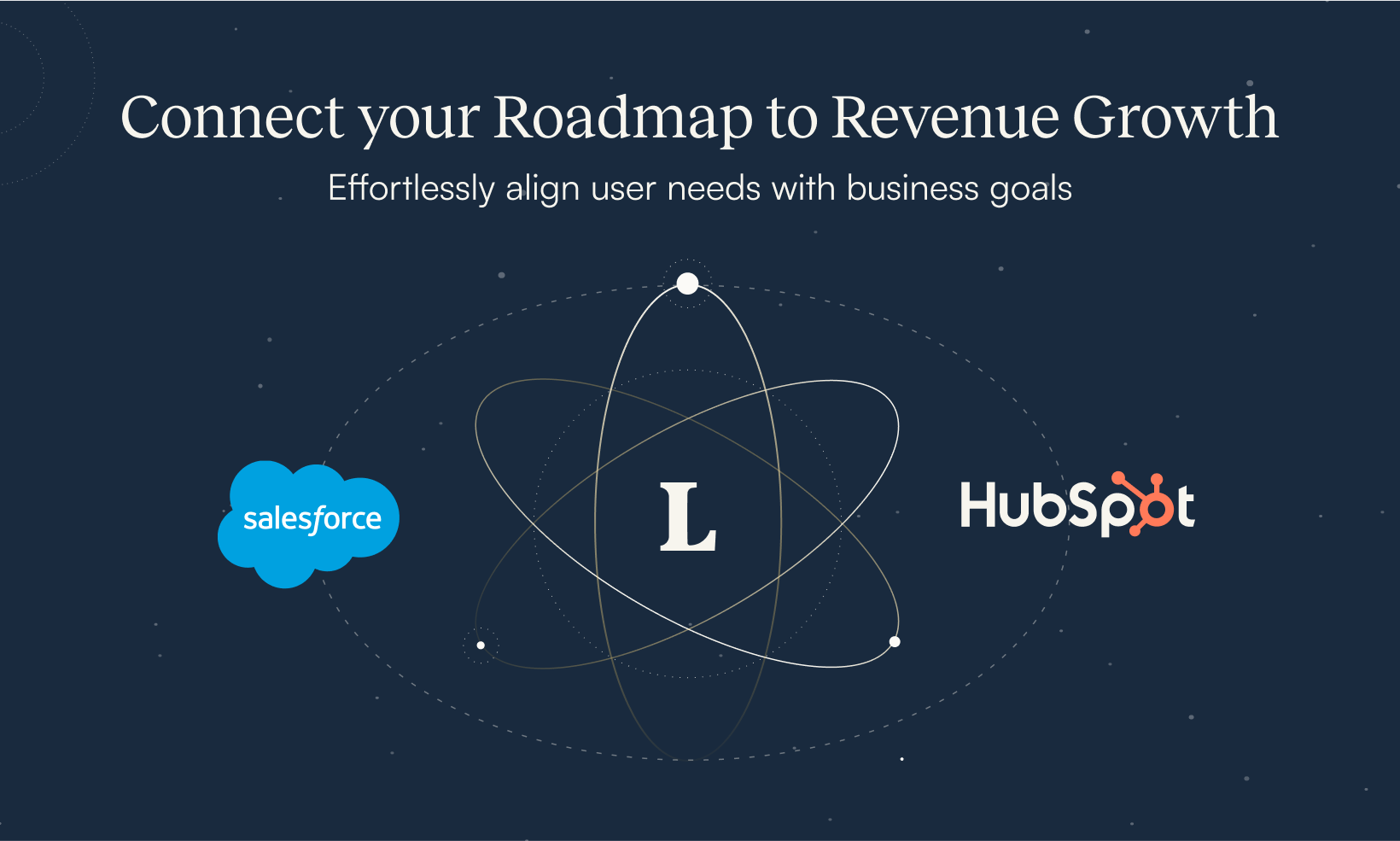 DATE:

AUTHOR:

Team LaunchNotes

RELATED ROADMAP ITEMS:
Customer insights
Integrations
Roadmap
Administration
Announcing the general availability of Salesforce and Hubspot CRM integrations
DATE:
AUTHOR: Team LaunchNotes
After a successful Early Access Program (EAP) this spring, we're thrilled to announce the general availability of our new CRM integrations. These integrations enable the piping of revenue data from HubSpot or Salesforce into the LaunchNotes platform. Beginning today, all LaunchNotes Enterprise customers can benefit from this powerful new capability to link customer feedback and feature requests directly to revenue opportunities.
Thank you
First and foremost, a sincere thank you to everyone who participated in the EAP. Your feedback was invaluable in helping us refine the user experience and ensure this integration delivers maximum time-to-value. In close partnership with you, we identified and resolved bugs, polished workflows, and made the process of connecting CRM data to enrich your product roadmaps seamless.




Don't have access to this view in your LaunchNotes project or just want to know more? Reach out to support@launchnotes.io and we'll be in touch!
Read on and check out the Loom below to see how these CRM integrations can supercharge your product roadmaps with data-driven insights to drive customer satisfaction and business growth.
Connect user needs to revenue growth with CRM revenue data
With the Hubspot and Salesforce integrations, product teams can directly link feature prioritization to roadmaps and revenue impact. By integrating CRM data into LaunchNotes, product managers get a 360-degree view of customer feedback - seeing which feature requests come from key accounts and strategic customers.
These integrations unlock a critical fifth data point–alongside usage, feedback, account/user sentiment, and voting–to build roadmaps that drive business growth. Now product teams can make more data-informed decisions by allowing them to better answer the following questions:
Will this feature or functionality drive net new revenue? 

Will this feature or functionality expand revenue opportunities with existing customers?

Will this feature or functionality unlock new customer segments of the market?

Will this feature or functionality increase the retention rate of existing customers?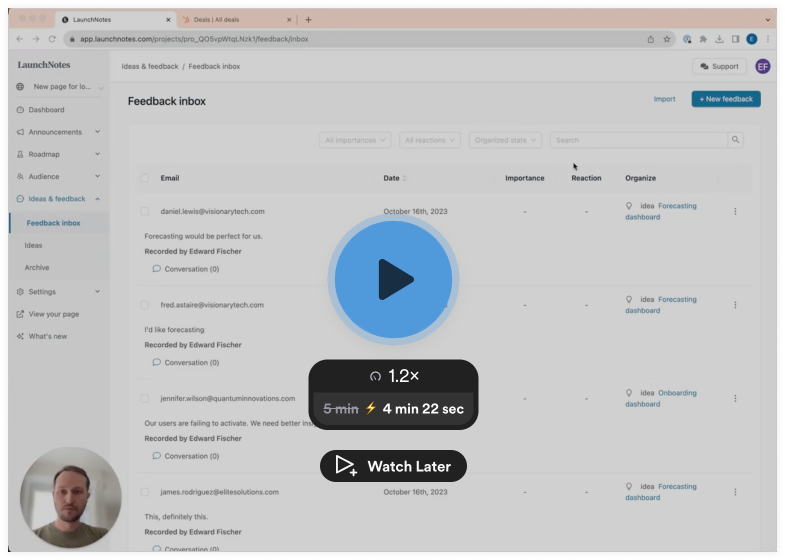 Access to this fifth data point enables clear and tighter alignment between product, sales, and customer success on the features that matter most to the business. And for product leaders, this means less time debating priorities, and more time delivering features your highest-value customers want.
From product management to profit management, LaunchNotes provides the insights needed to translate customer needs into business growth!
Your feedback guides the LaunchNotes roadmap
We're eager to hear your thoughts on the new CRM integrations. Your feedback and ideas directly shape our roadmap priorities and development.
What's the next integration you'd like to see in the platform?
Hit the feedback button to the left to share any impressions, suggestions, or questions.