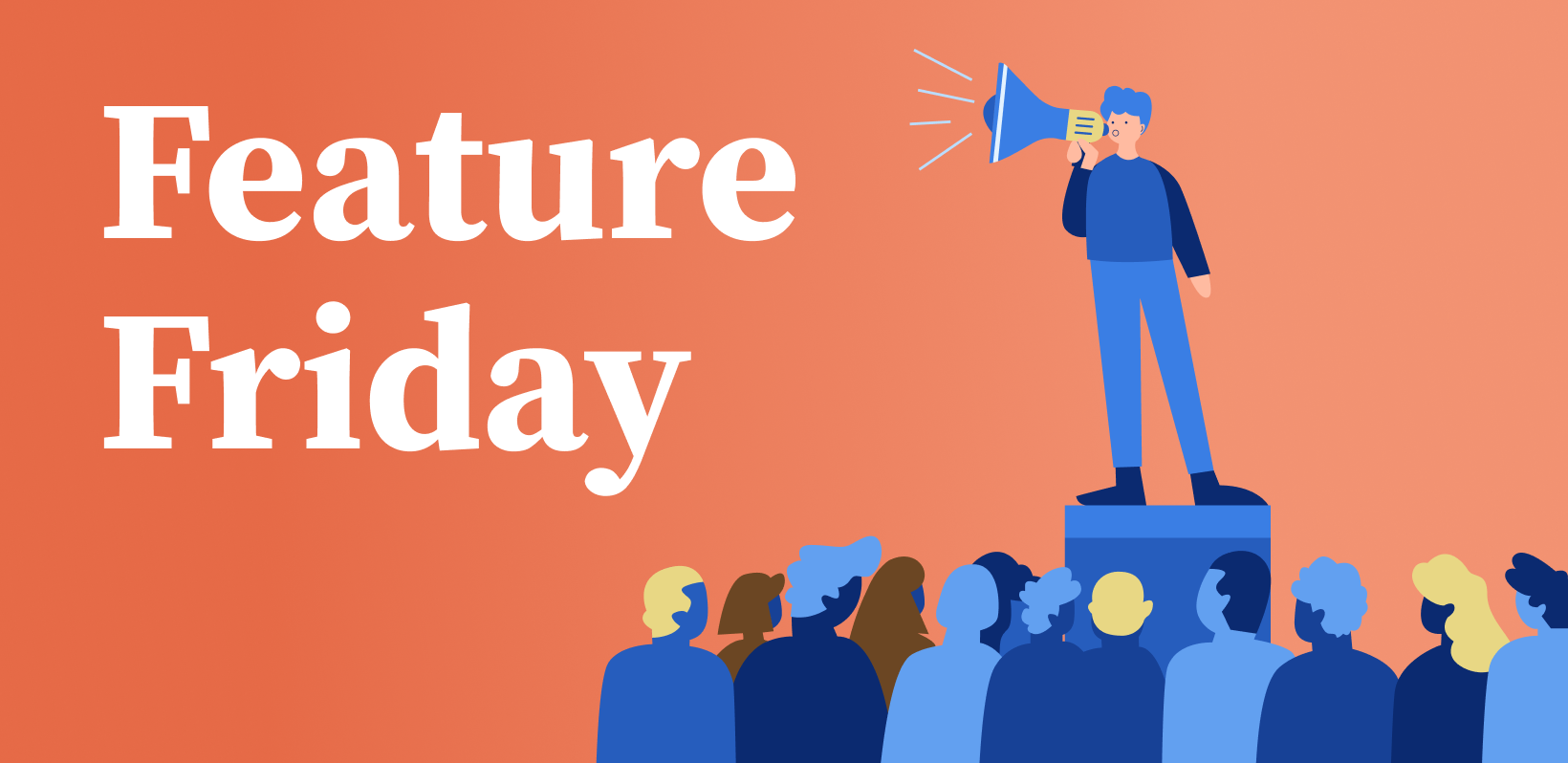 DATE:

AUTHOR:

Team LaunchNotes

RELATED ROADMAP ITEMS:
Customer insights
Public pages
Feature Friday - May 20 🚀
DATE:
AUTHOR: Team LaunchNotes
Happy Friday! Before you kick off your shoes for the weekend, we've got a few goodies in store for you. 
Opt in for the new editor
The new editor is available for all projects. We're currently in the opt in period until June 9, at which point all projects will be automatically updated to use the new editor. 
With the new editor, announcements can include even more content formats like video and code snippets. Plus the overall speed and reliability of the editor is improved! Check out our last announcement for more details on what's changing. 
And (something we're especially excited about) this update sets the table for us to bring full collaboration into the editor. Stay tuned for more on that coming soon!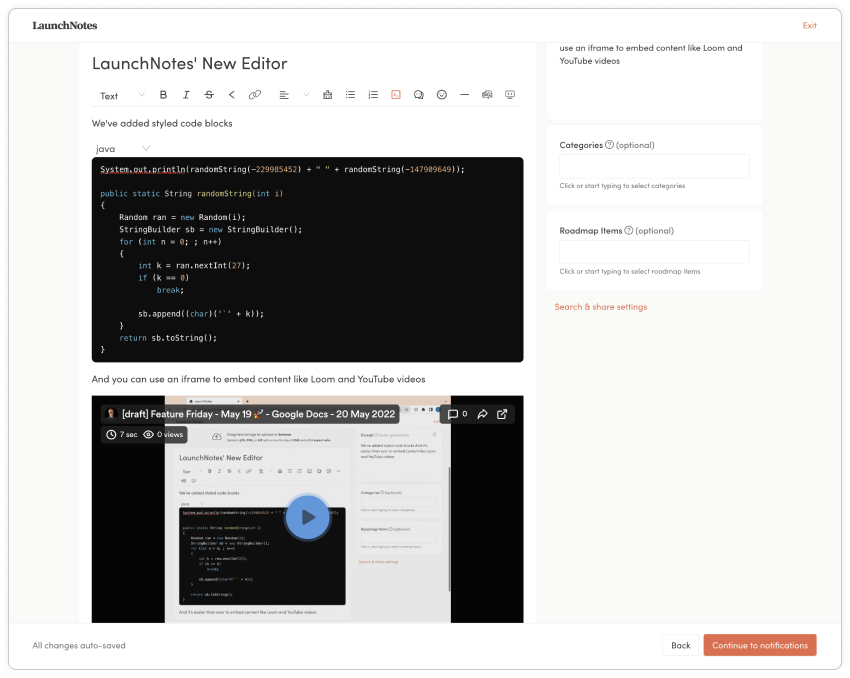 We're thrilled to have this live and in your hands, and looking forward to hearing from you about your experience with the new editor! 
Customize the illustration that shows on empty pages
Branding and design is critical for any public page product comms. That's why we're constantly making improvements that put more customization into your hands. 
Our latest update is the ability to customize the empty state illustration used on the Announcements and Roadmap pages when nothing is returned for the applied category filters or search. 
Upload your empty state illustration today under Settings > Customize page > Look & feel > Empty states. 
Consistent sidebar sizes
We've made one other update to add polish to the announcements page of your project. The sidebar containing the general feedback button and the category list now uses a fixed width, matching the sidebar of the roadmap page.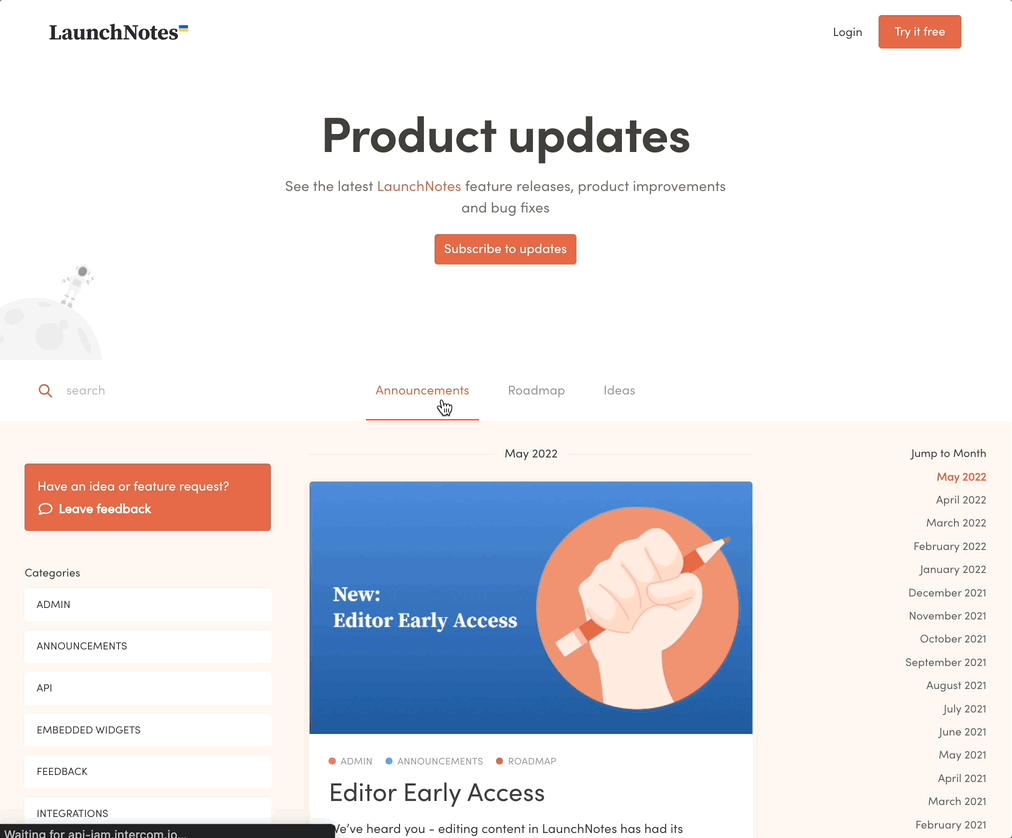 We consider the page design mission critical, and are consistently polishing a clean and professional layout. However, every team has their own design language, and LaunchNotes' custom CSS and HTML let you redesign the page to your team's exact needs. 
Coming soon… feedback and voting on ideas
Our team is cranking away at bringing the next extension of feedback to life. 
Organize feedback submitted in LaunchNotes and documented via LaunchNotes Control into ideas today. In the coming weeks these ideas will be possible to publish to your page, to collect additional feedback and votes. 
Elevate the voice of your customers earlier than ever, while avoiding the feedback pile-on by curating the published list of ideas, and using fuzziness to obscure the vote tally. 
Votes and feedback will tie customers to an idea, making it possible for LaunchNotes to keep them in the loop as your team takes their feedback from idea through to development and launch. 
Are you as excited about this as we are? Leave us some feedback, and let us know!